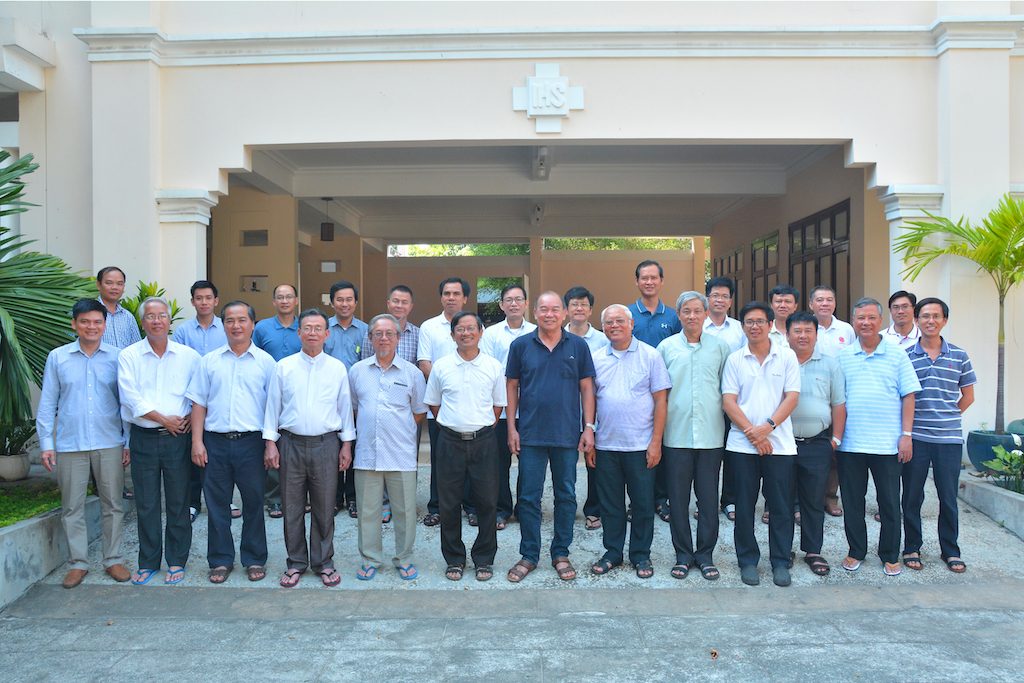 In the provincial curia, Thu Duc, Saigon, the annual meeting of local superiors and chairpersons of apostolate committees of the Vietnam Jesuit Province was held from 10-12 April 2018, motivated by the letter of Fr. General to the whole Society on the discernment of universal apostolic preferences.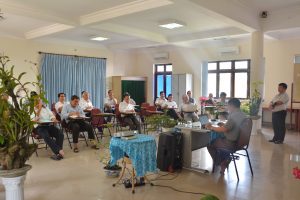 Present were Fr. Vincent Pham Van Mam, SJ, Provincial, Province consultors, superiors and acting superiors of communities and sub-community and chairpersons of the apostolate committees of the Province.
During 2 first days of the meeting, the participants discerned and discussed the universal apostolic preferences for the next 10 years of the Society of Jesus based on the letter of Fr. General to the whole Society and the guidelines of the Jesuit Conference of Asia Pacific. Following the model of the 36thGeneral Congregation, the members were asked first to pray over the documents individually. Then they were assigned to small groups to reflect on their prayer experience. Each member was invited to share his experience of prayer and also to reflect on what he heard in listening to the others. At the end of the 2ndday of the meeting, the results from each group were presented to the plenary assembly.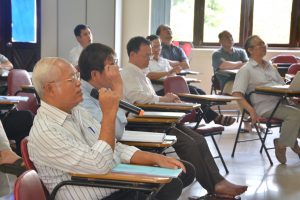 After this meeting, other members of the whole Province will follow the same method to reflect and discern about the universal apostolic preferences of the Society.
In the last day of the meeting, the participants discussed works and projects of the Province, especially the feedbacks of Fr. General on the strategic plan of the Province. The preparation for the first visit of Fr. General to the Vietnam Province was also included in their discussion.
The meeting took place in a fraternal and open atmosphere in which each member had opportunity to listen to one another as well as to listen and discern the call of God in serving people and the world today.
Chinh Tran, SJ