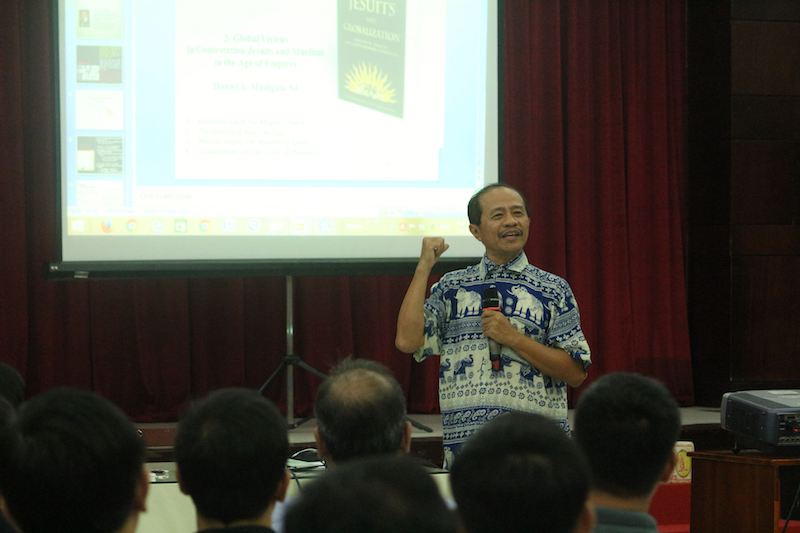 On 2nd and 3rdJuly,  2018, all philosophers and theologians of the St. Joseph Jesuit Scholasticate of the Vietnam Province explored topics on Islam and the Muslim world under the guidance of Fr. Greg Soetomo, SJ, Coordinator for Dialogue with Islam of the Jesuit Conference of Asia Pacific. According to Fr. Greg, the purpose of this program is to help young Jesuits who are in formation to understand and to be more fully aware of one of the biggest religions of Asia and the world.
Fr. Greg first presented Islam in general in order that scholastics may put aside any distorted mindset and prejudices about this religion. He then compared Islam with Christianity in regards to origin, Scripture, and theology, etc. He also mentioned what's been happening around the world today as far as Islam and Muslims are concerned. He finally pointed out some experiences of Jesuits in dialogue with Muslims in India and Europe in the 17thcentury and the current dialogue with Muslims in Indonesia today.
It is said that the presence of Islam and Muslims has become a very important reality in the world now. Therefore, this study was a good opportunity for young scholastics to understand Islam and Muslims to prepare for their future mission not only in Vietnam but also in the world.
Pr. Nguyen Van Duong, S.J.