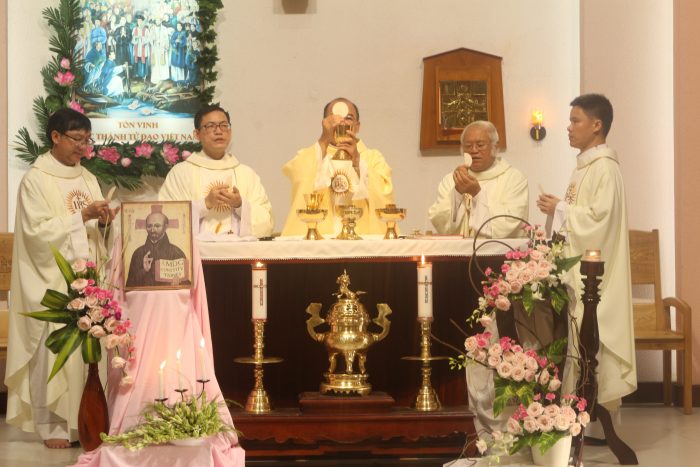 From the left: Fr. Dominic Nguyen Duc Hanh, SJ (Spiritual director of theological scholastics); Fr. Joseph Pham Tuan Nghia, SJ (Rector of St. Joseph Jesuit Scholasticate); Fr. Vincent Pham Van Mam, SJ (Provincial); Fr. Thomas Vu Quang Trung, SJ (Superior of the Epiphany Community); Fr. FX Nguyen Hai Tinh, SJ (Delegate for Formation)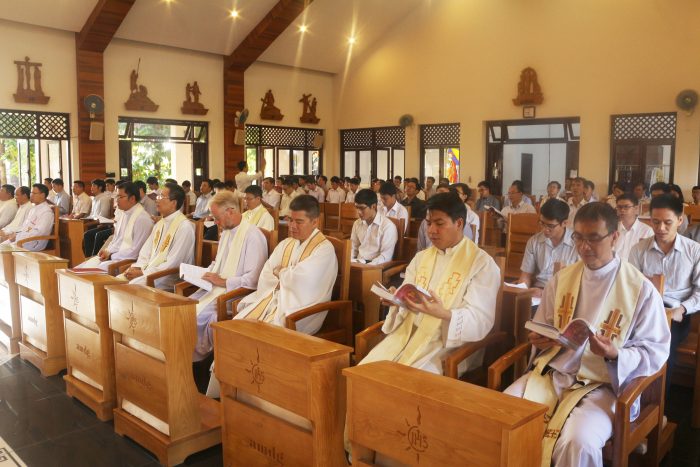 July 31, 2018 – Today, the Vietnam Jesuits celebrate the feast of St. Ignatius of Loyola, SJ, the founder of the Society of Jesus. Fr. Provincial Vincent Pham Van Mam SJ, presided over the mass held at the chapel of St Joseph Jesuit Scholasticate in Saigon.
In the homily, fr. Vincent recalled the value of "magis" in the Jesuit apostolic life. According to his sharing, a Jesuit can fulfill his life with 3 these following aspects of "magis" that based on the communion of the Holy Trinity, Jesus Christ, the Church and humans.
Magis as a dynamic of apostolic life. By self-awaring, a Jesuit realizes that he is a sinner yet loved, called by God. He wishes to be united with his Lord, Jesus Christ, and to be more grateful.
Magis as a "spiritual ambition". A Jesuit who has the ambition wishes to please and serve his Lord in all the rest. Hence, he ought to rid himself of those obstruct him in the execution.
Magis as a foundation of being available for mission. By this, a Jesuit occupies the internal freedom to find God in all things and praise His name better.
In the last position of the homily, Fr. Vincent calls all members of the province to look back the life story of St. Ignatius, who loved to spend all his soul and mind to find and verve God in the light of "magis".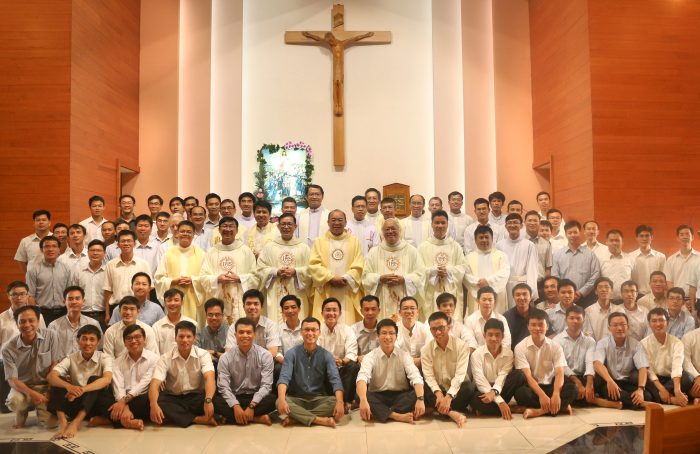 Chí Thành, SJ