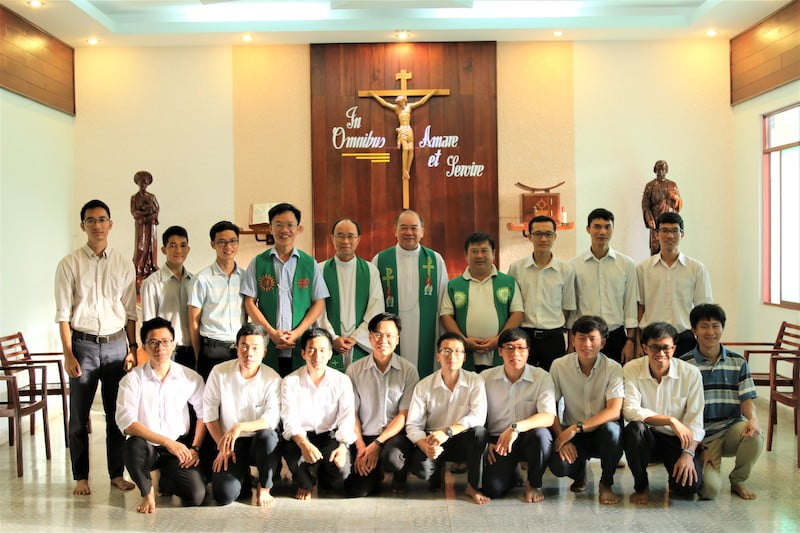 SJVN – 25 June 2019 – Father Provincial Vincent Pham Van Mam, SJ, celebrated mass with 14 scholastics in juniorate who recently professed first vows, at the Province Curia's chapel this early morning. This was his first meeting with these new scholastics since he had to join the seminar on leadership and discernment which was held at the Jesuit Curia from the 27thto the 31stof May and he couldn't preside their first vows mass on the last 31 May.
In his homily, based on the story about the relationship between Abraham and Lot, Fr. Provincial invited the new scholastics to reflect deeply on the meaning of relationship and friendship in the Jesuit community life. "Relationship is more important than any money," Fr. Provincial said. Therefore, he invited them to build a sincere relationship in which they are called to care for one another as well as to "do to others whatever you would like them to do to you."
Fr. Provincial also talked about a transition process between novitiate and scholasticate formation in which they need to discern how to be faithful to their first vows as well as how to be open to diversity within their new community life.
Fr. Provincial invited three scholastics to share their 3-week experiences of living in the St. Joseph Jesuit Scholasticate after taking their first vows. Ups and downs, consolations and desolations in the new community life are commonly mentioned during their sharing. However, they still look to the future with hope, a hope that comes from experiences with God in their prayers.
Before ending his homily, Fr. Provincial reminded 14 new Jesuit scholastics that they are gifts of God to the Society of Jesus and encouraged them to dedicate themselves wholly to God and to let their lives flourish and bear fruit.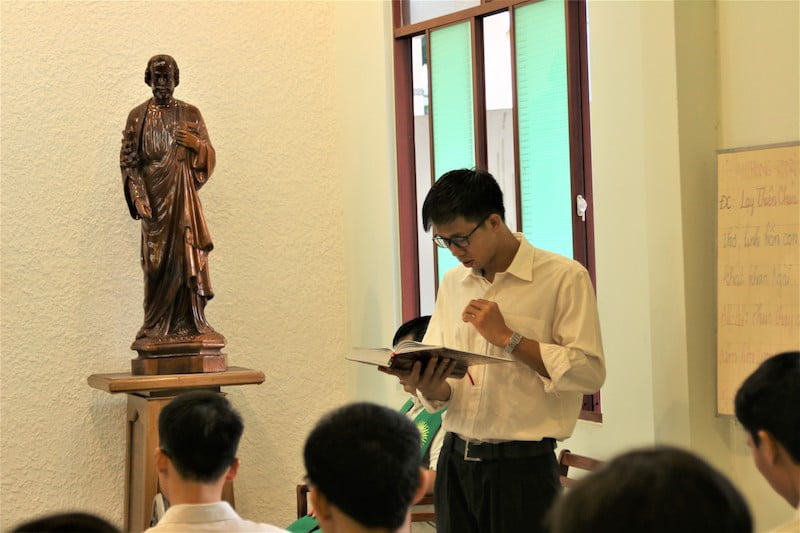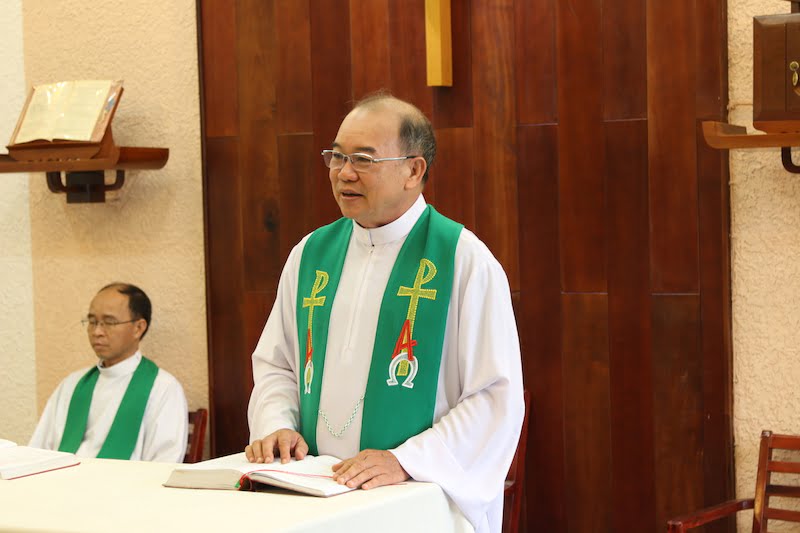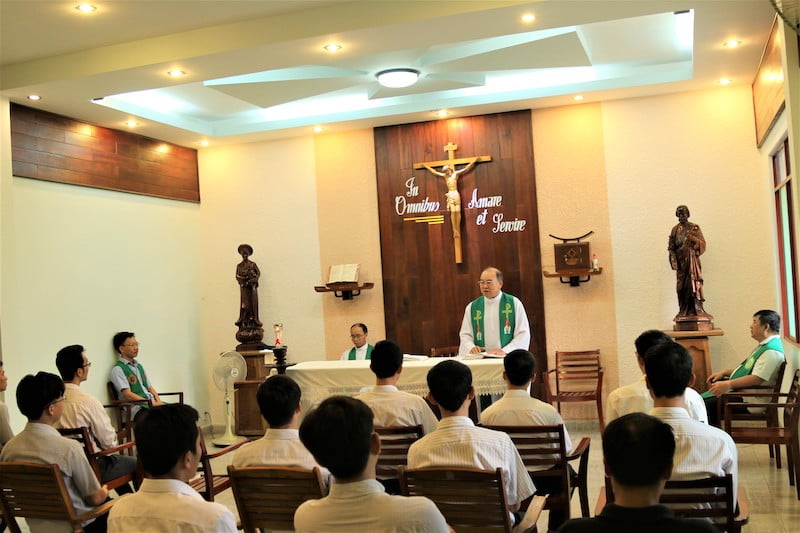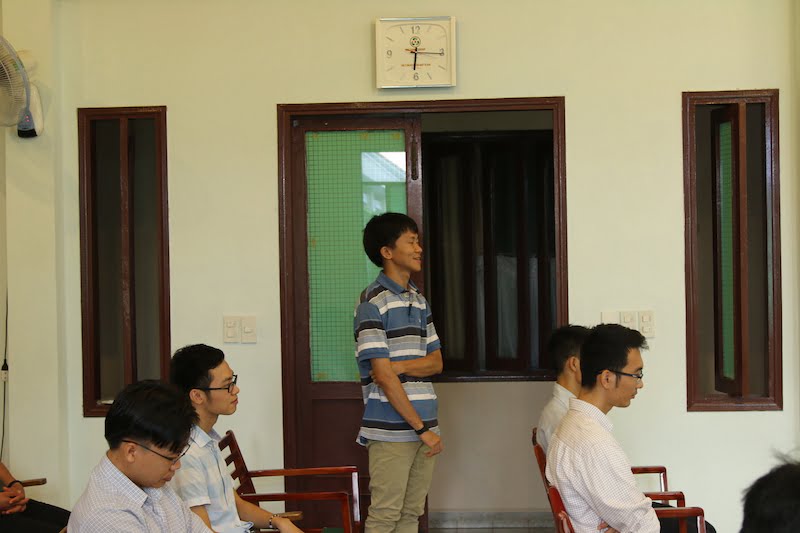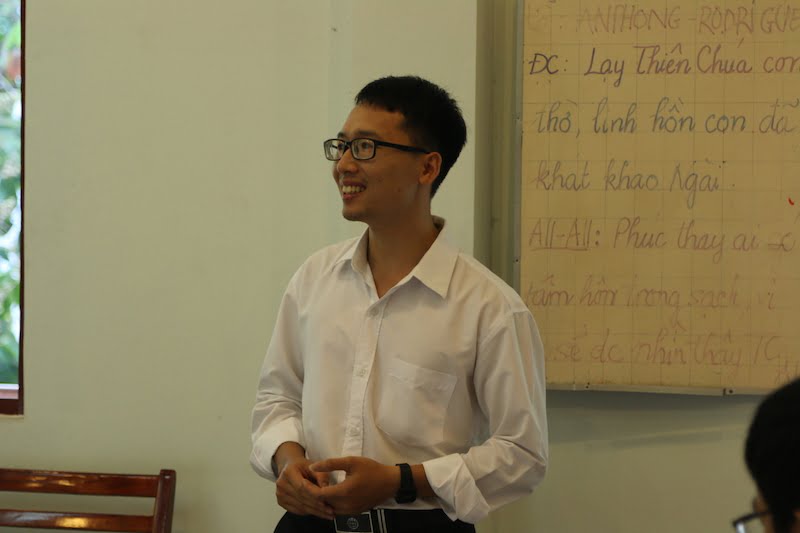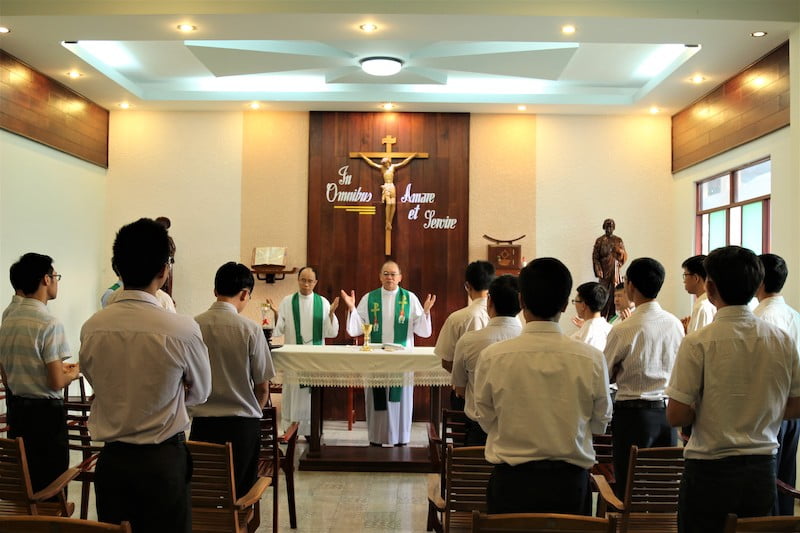 Sch. Chí Thành, SJ