It was in communion with the Jesuit Parish of Hien Linh that a solemn mass was celebrated on July 31st 2019 by Vincent Van-Mam Pham SJ, the Father Provincial of the Vietnamese Jesuits, to mark Wednesday's feast of St. Ignatius of Loyola, the founder of the Society of Jesus.
Born in Spain in 1491, before becoming a soldier in the Spanish army, St. Ignatius worked as a page in the Spanish court of Ferdinand and Isabella. During a military operation, he ended up with wounds on his leg. Whilst recovering, he read about the life of Jesus and saints. It is what led him to convert and dedicate his life to God and the Catholic faith.
The mass was co-celebrated at 6 pm by Fr. Joseph Quang-Chung Le SJ, the parish priest, and some Jesuits living in the Community of Hien Linh.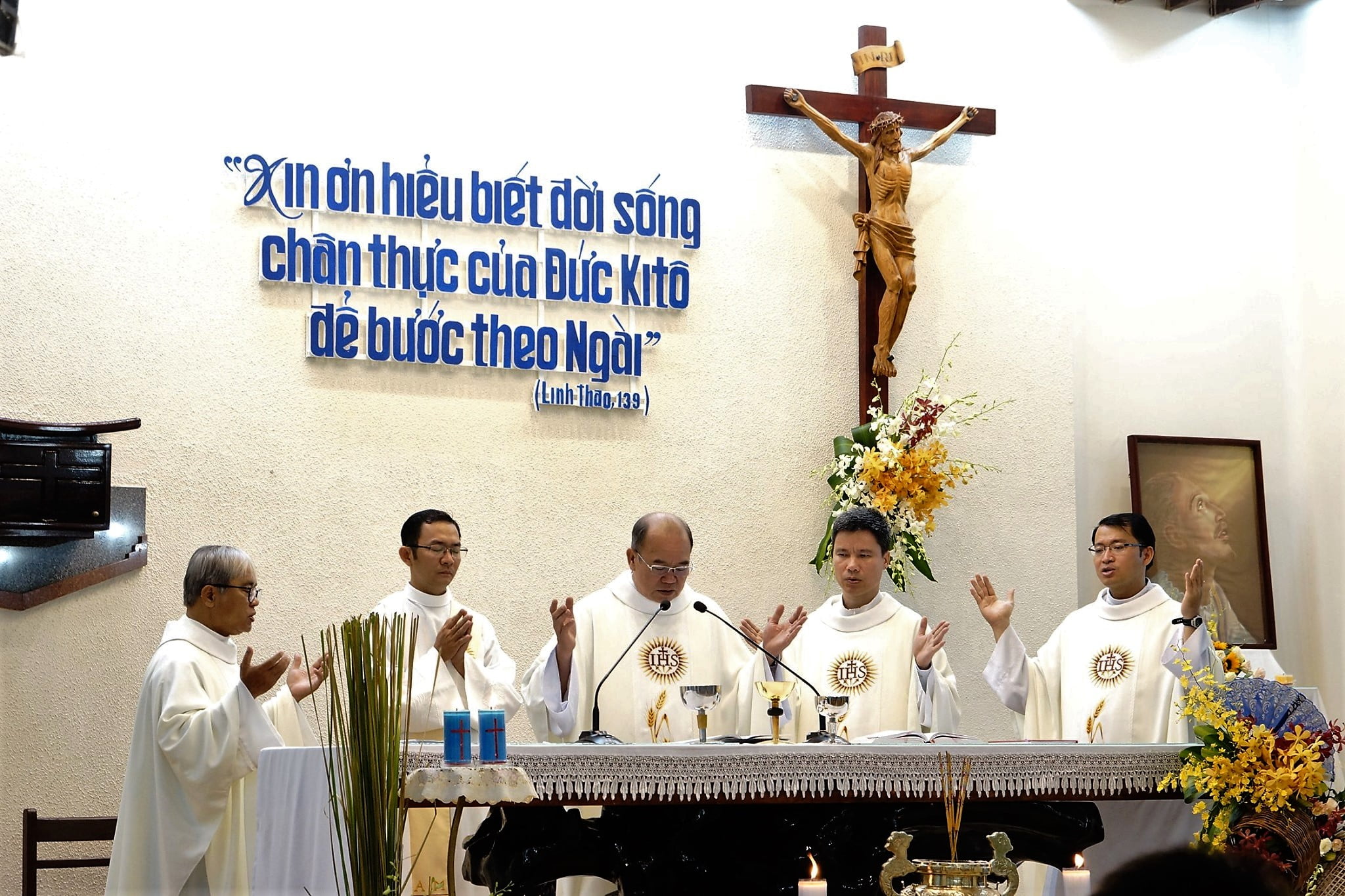 In his homily, Fr. Vincent described St. Ignatius as a soldier of God with outstanding qualities; that is, as a man on purpose, as a man of conversion and commitments, and as a man with the spirit of "magis".  These qualities are really good examples for the faithful.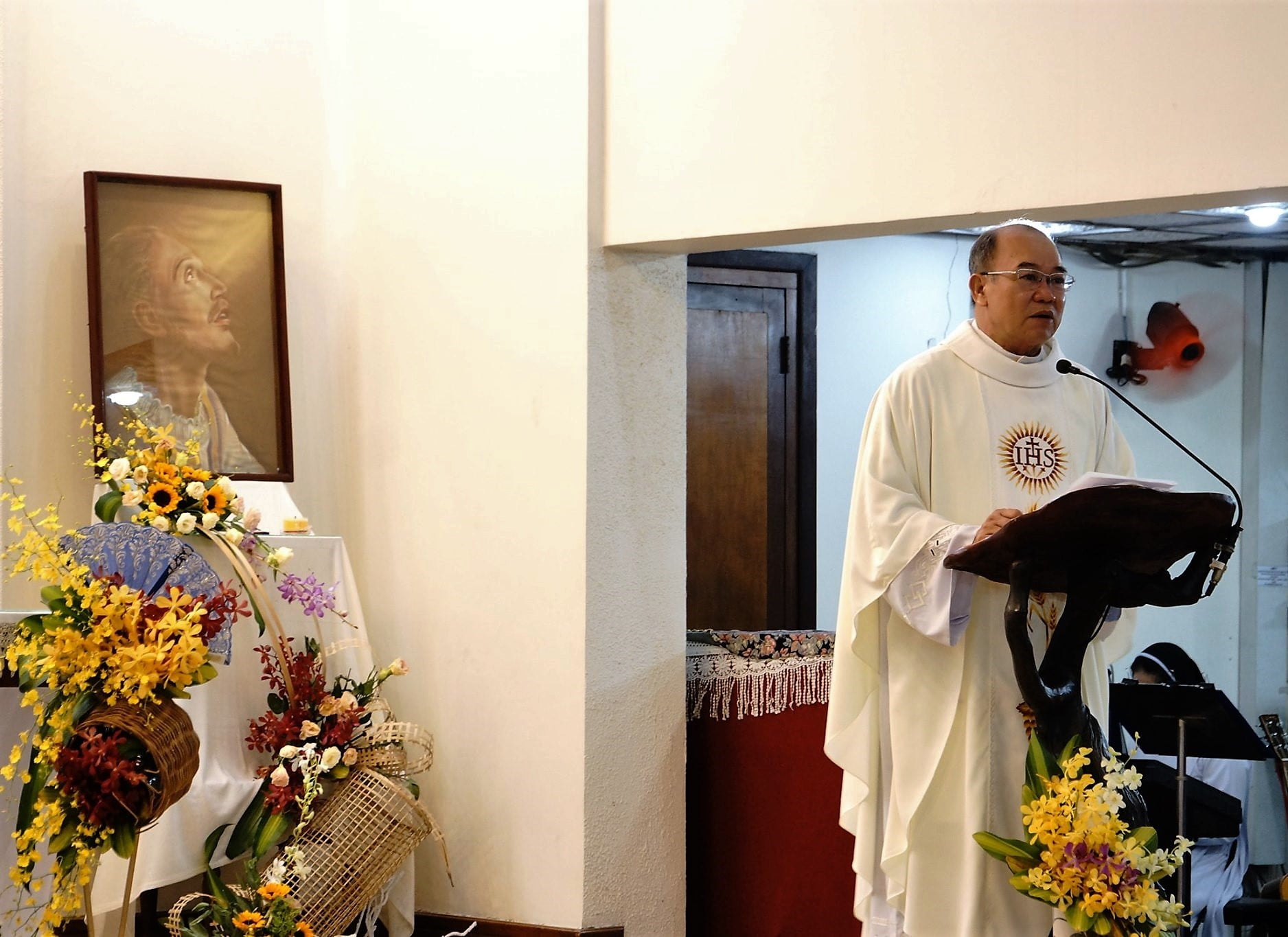 Three days ago, a meeting was held on July 28th 2019 by the Family of St. Ignatius, including friends and benefactors of the Jesuit Province of Vietnam, to honor the feast of Saint Ignatius. Fr. Joseph Van-Quang Hoang SJ, the director of the Development Office, had had a talk on the art of parenting before a solemn mass was celebrated at 10:30 am by the Father Provincial and his co-celebrants.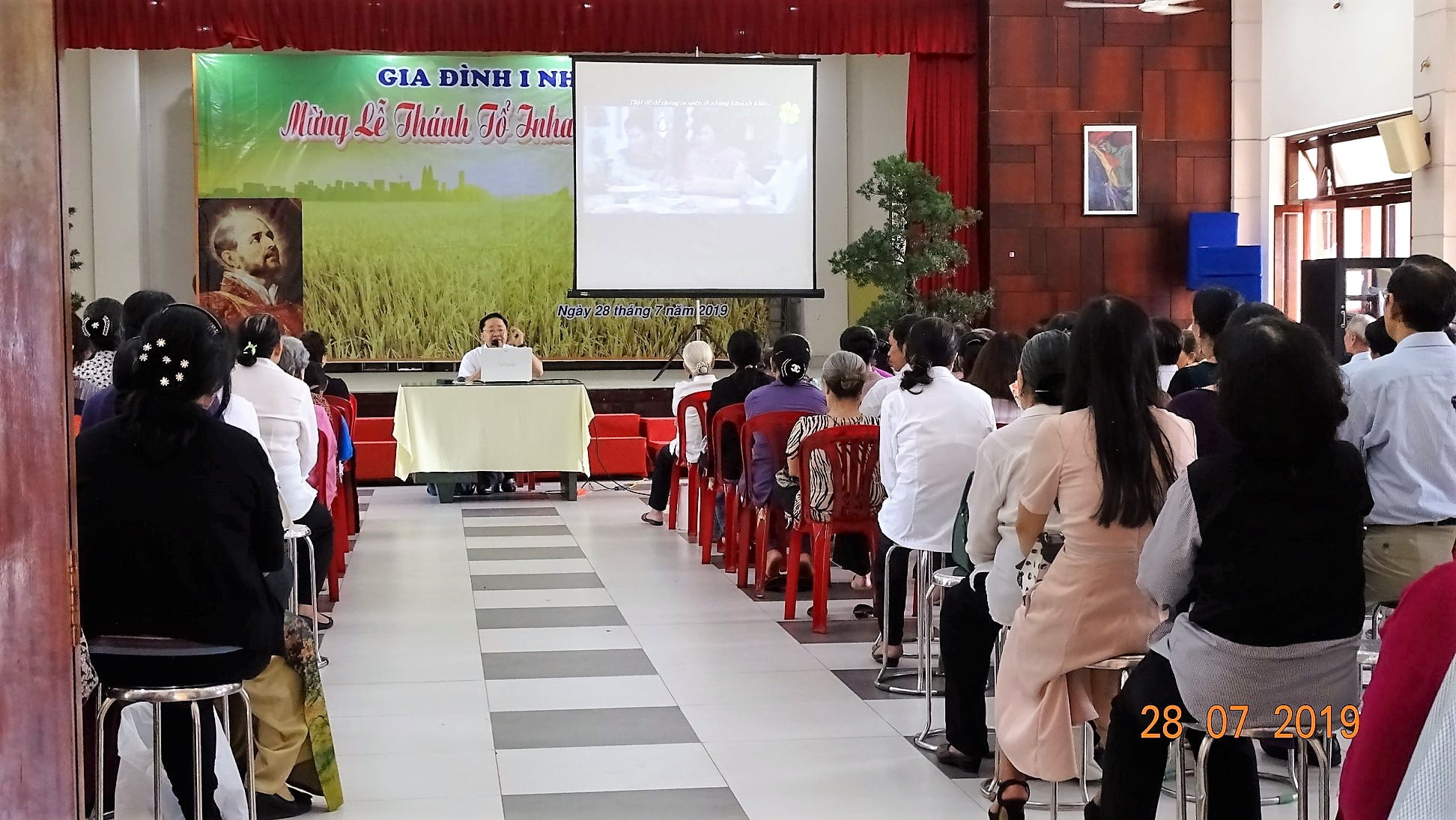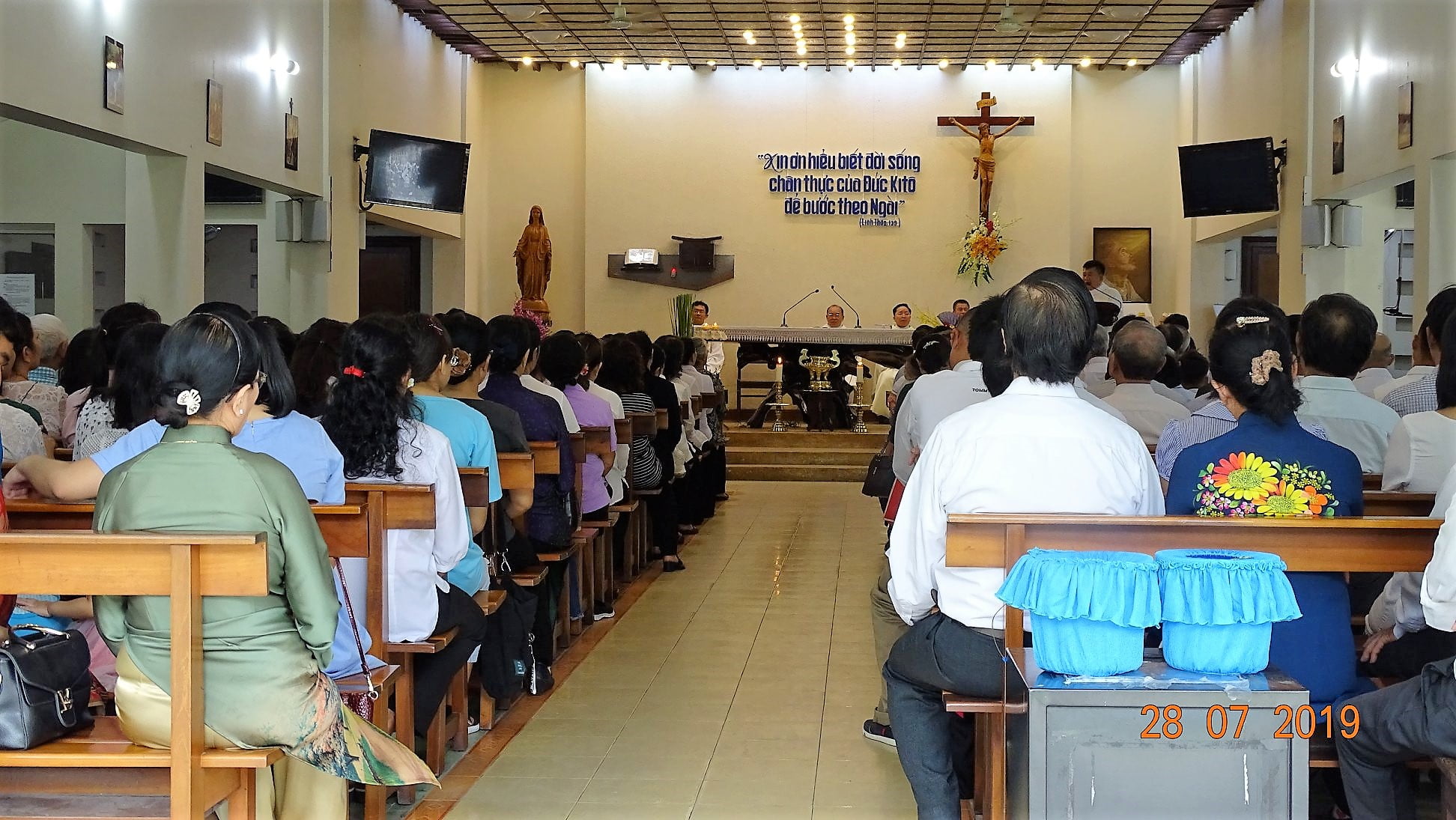 The 4 Universal Apostolic Preferences of the whole Society of Jesus in the next ten years was also highlighted at the end of the two masses. They are the fruit of a process of discernment lasting almost two years; that is, showing the way to God through the Spiritual Exercises and discernment, walking with the excluded, journeying with the youth, and caring for our common home. It is the Father Provincial's hope that the collaborators (in missions) of the Province along with the Jesuits will make commitments for these 4 preferences.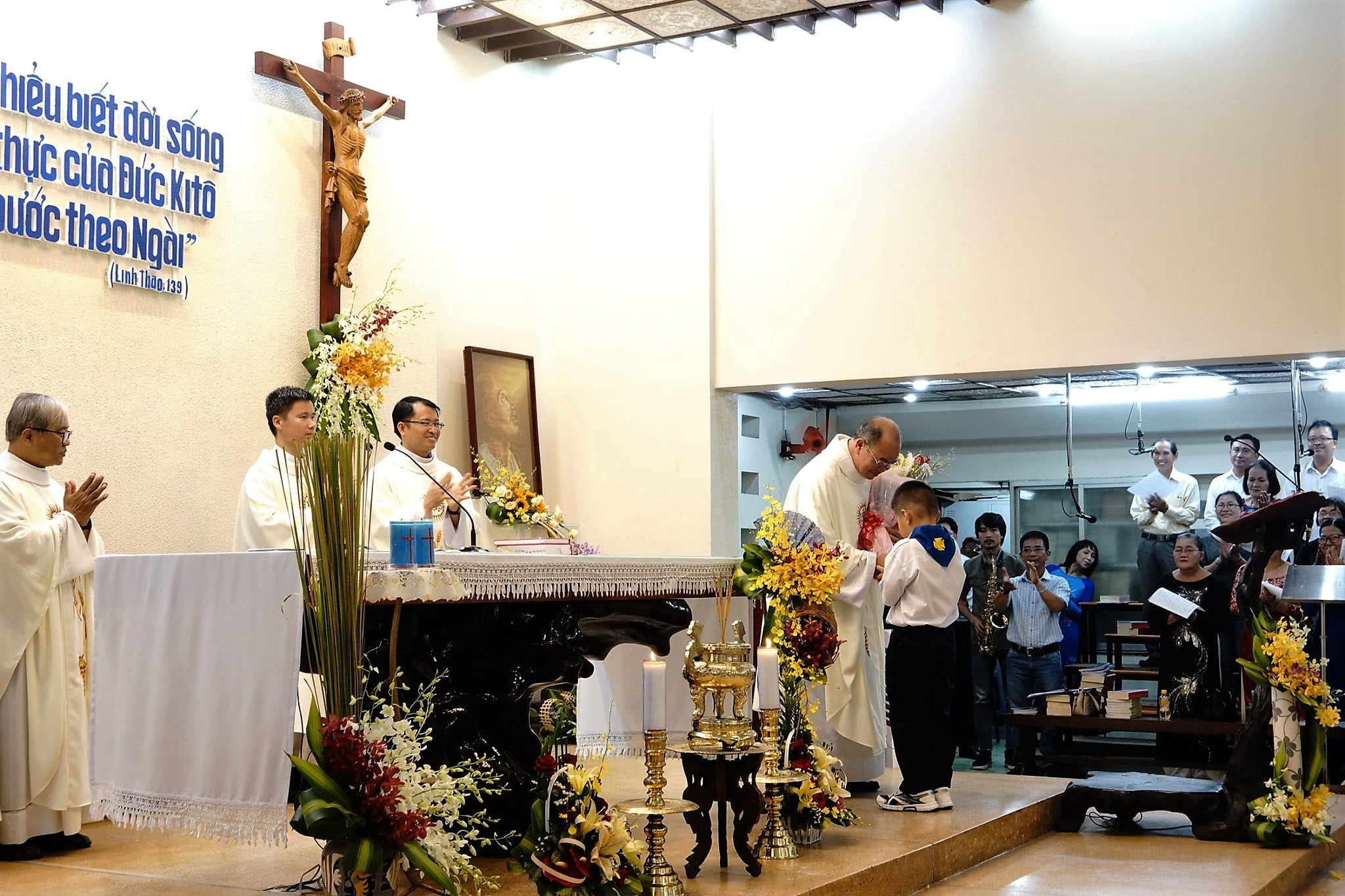 A number of other Jesuit communities across Vietnam also celebrated the solemnity of Saint Ignatius on July 31st.
En todo amar y servir – In everything, love and serve.
(St. Ignatius, Sp.Ex [233])
Quoc-Tuan, SJ
Photos: #truyenthongHienLinh