On December 17, 2017, on the third Sunday of Advent, the Group of Catholic Students in Thu Duc traditionally held the Advent recollection for its members. Especially, they were eager to welcome fr. FX. Vu The Toan, SJ as the preacher with the topic of the day: The Incarnation of Love into the Family of Mankind.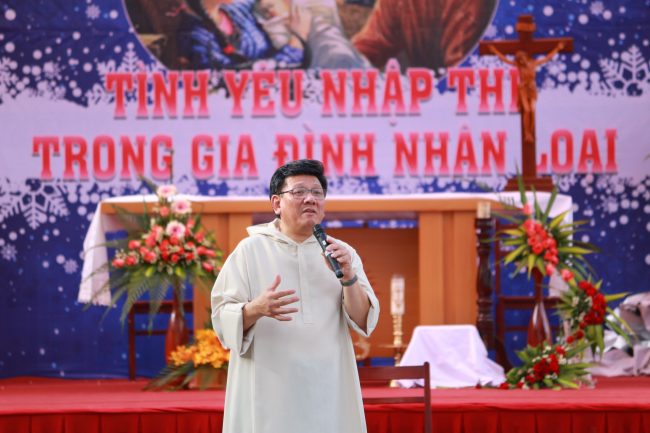 Approximately 1000 audiences gathered on the campus of St. Joseph Jesuit Scholasticate on the day. They were students of the Catholic groups in Thu Duc, Christians, religious men and women, and non-Catholics as well.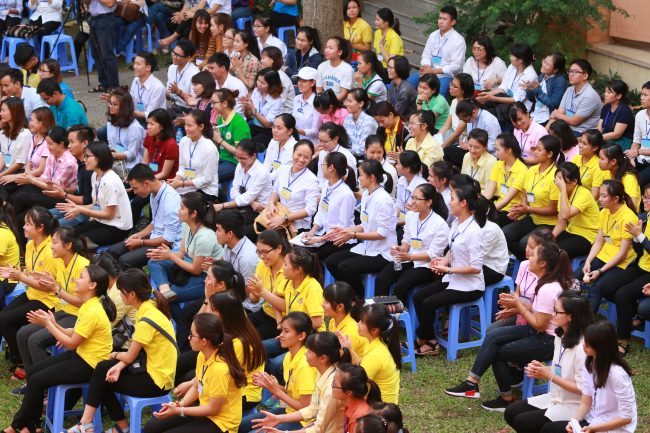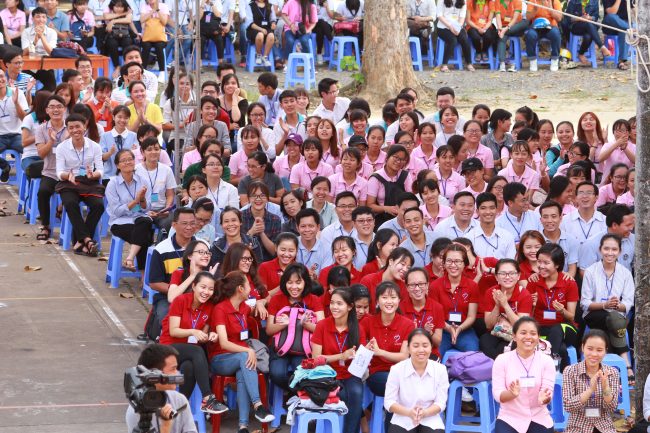 In the early morning, there were lots of students who were present in the Scholasticate in order to do sanitation, seating arrangement and reception. They were also in charge of taking care of parking space and holding personal belongings for attendants.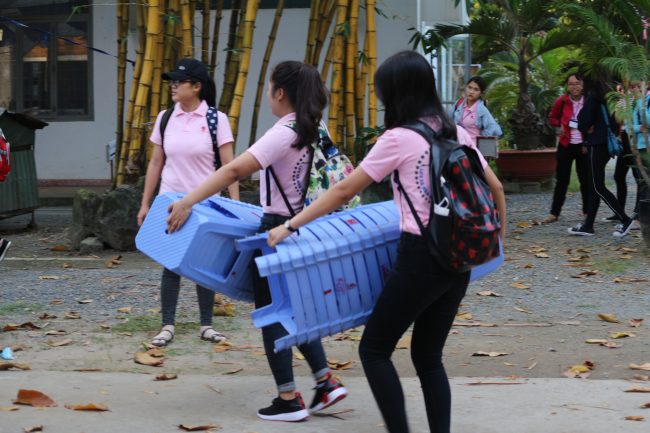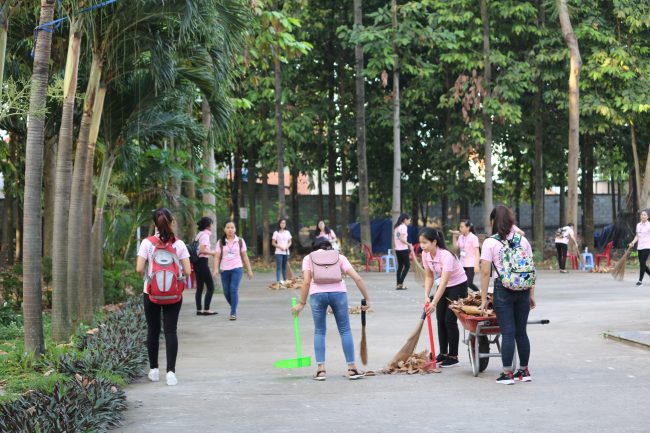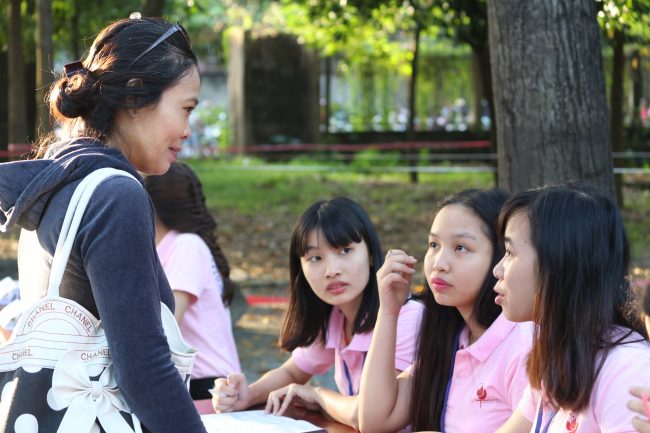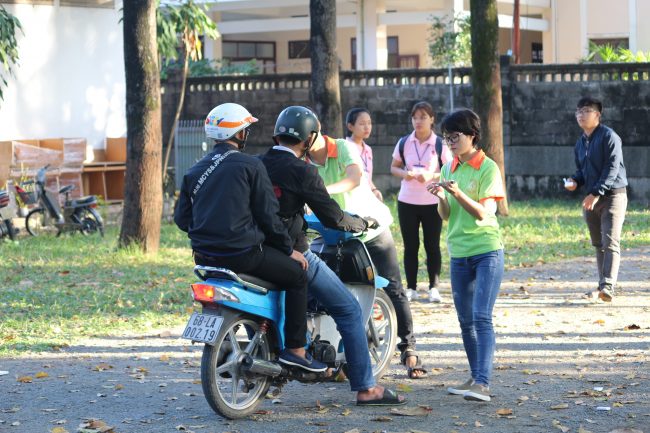 At 8:00 am, the recollection day was started by Fr. Toan with his instruction of the examine of conscience. Afterwards, Fr. Dominic Nguyen Duc Hanh, SJ, the chaplain of the Group of Catholic Students in Thu Duc presided the Eucharist adoration as the time for praying and reflecting.
There were nearly 20 priests from various congregations in Thu Duc to be present with the students and granted the Sacrament of Reconciliation to them. Some religious men and women and Jesuit scholastics also took part in the spiritual conversations with students.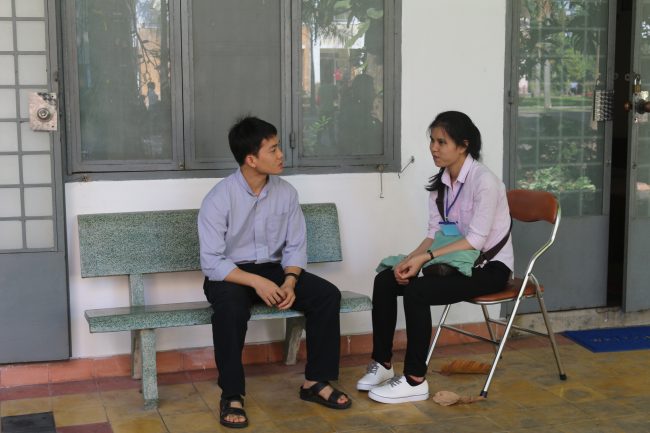 Fr. Vu The Toan took 3 hours to give his talk. It was divided into 2 sections in 2 sessions, in the morning and in the afternoon. His talk was rooted in the Song of Songs which conveys the human love. Fr. Toan made the connection between the human love in the Song of Songs and the divine love for human beings, and then he developed the topic by evoking the values and beauty of love as well as suggesting some practical advice for the youth. With his joke and real stories included, the audiences were excitingly affected and inspired. He also reserved the time for questions and answers.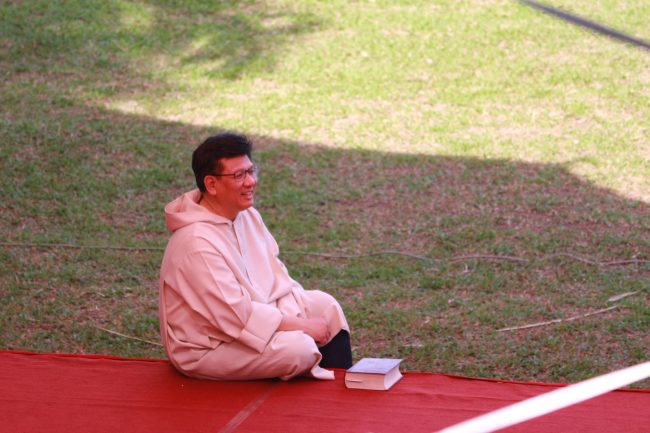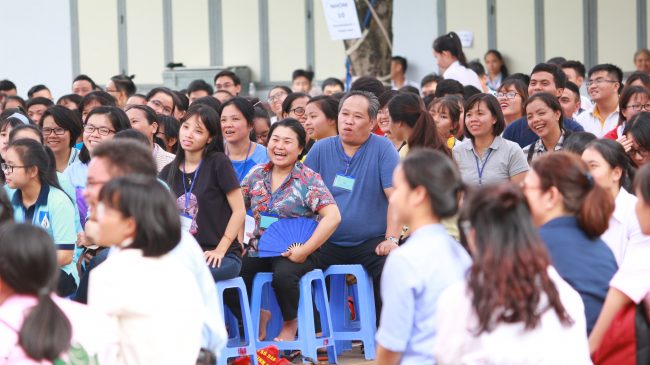 The recollection day was kept going on with the mass celebrated by Fr. Hanh and co-celebrated by Fr. Toan and Fr. Joseph Pham Tuan Nghia, SJ, the rector of the Scholasticate.
In the evening, the procession with the statue of Jesus the Child was conducted in silence and prayer. Subsequently, the performance made by students finally completed the recollection day in joy, reflection and deep experience.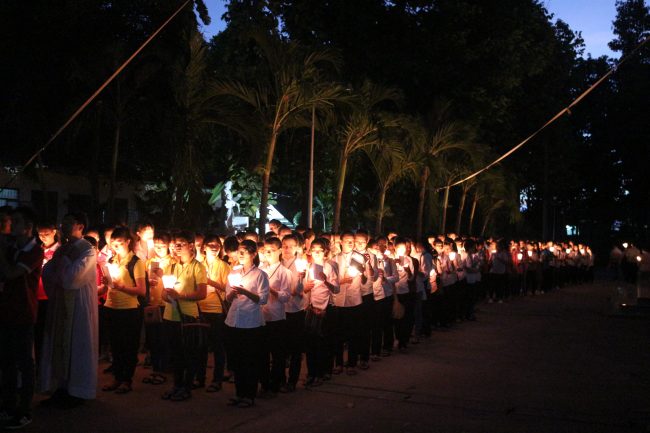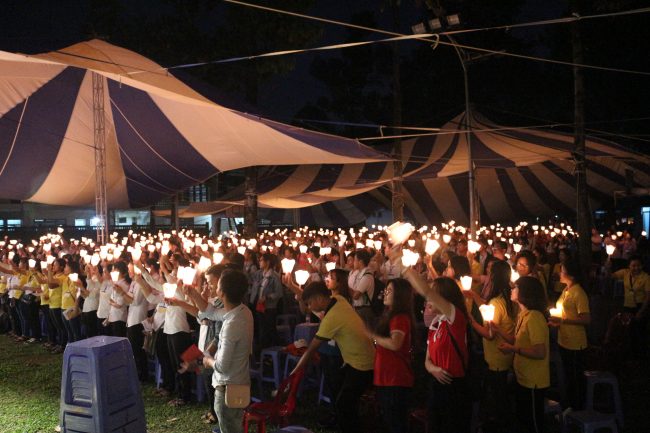 Minh Vuong, SJ