When I finished two years of Regency, my provincial met me and said, "My counsellors and I decide to send you to the Philippines for theology. What do you think? I answered him, "Father, I think I would rather study theology in Vietnam because my English is so poor." He replied, "Ok, I give you one night to think about it, then let me know your final answer." That night, I thought that though my capacity is limited, such a suggestion is likely to bring about many surprises. After breakfast the following day, he asked me again, "What do you think?" I answered, "Though I worry about my ability, if the Society so decides,  I will happily follow."
Reflecting on my four years of theology with the Arrupe International Residence (AIR) community in Manila, I can say it has been a process of surprising discovery about God's gift of Jesuit vocation and friendship.
Four years with the Arrupe community have helped me to discover my Jesuit identity: A sinner yet called to become Jesus' companion. In my Jesuit vocation I experience clearly God's unconditional love. That I am called to be a Jesuit is not because I am worthy but because God loves me. God has unceasingly given me surprises, one after another. For instance, I was surprised with the nickname that my brothers in Arrupe have for me. They call me "Anh Number One," not because of my outstanding talents but as a form of friendly teasing. I do not mind at all because it brings joy to my community. I do not cook well like Sachinta. I don't have big muscles like Machuki. I do not play the piano well like Jerome, Dung, or Fr Arnel. But I am "Anh Number One." I am "Anh Number One" because I am unique and special in God's eyes and plan. God's unconditional love makes you and me special.
The Arrupe community has also helped me to discover friendship and acceptability amid the diversity of our cultures, languages, and ways of being. In my first year here, I did not understand what my brothers said. In the second year, they did not understand what I said. In the third year, we did not understand each other. And in the fourth year, even the Holy Spirit did not understand what we said. However, despite the differences in language, culture or ways of being, we can still understand one another because we share the same language: the language of faith, the language of love, and the language of friendship. Though many times and in many ways, our friendship is challenged and needs to be transcended, this is a necessary process of mutual dialogue and understanding. Like chrysalis which needs to break its hard case to become a butterfly, I also need to push beyond my comfort zone and limitations to be able to fly in Jesuit friendship, in God's providence, and in freedom. If a river stops flowing, it will die. The Arrupe community has given me the chance to accept myself and others. The community has given me the space to grow and to discern, even though sometimes I misuse my freedom. Fortunately, the Society continues to trust and be patient with me. It is similar to what Jesus said in the Gospel, "Let them grow together until the harvest." (Mt 13: 30) This is the patience born out of love and trust.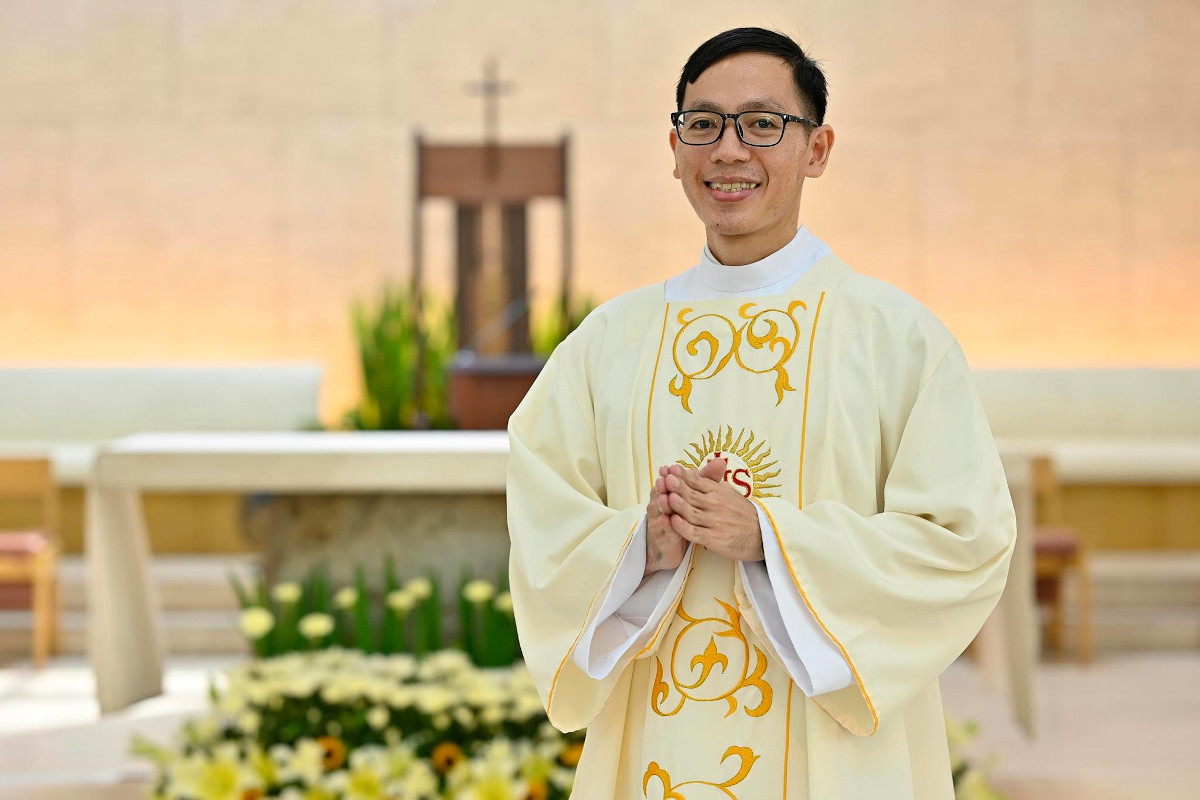 Four years spent with the Arrupe community has taught me many lessons that a pure academic formation could not offer. Accordingly, the Loyola School of Theology has helped me not only to grow in theological knowledge but also to know about God through pastoral ministries. The professors are living examples of enthusiasm and commitment in mission. Despite many difficulties caused by the pandemic and disasters, our professors have tried to find the best way to deliver knowledge and wisdom to students. Their sacrifice has greatly benefited my life. I might say that they are a sign of the life of the risen Lord who breaks the boundary of death and fear to bring life to humanity. With such enthusiastic and tireless commitment, our professors continue to kindle in us the zeal for mission. A stream of love and sacrifice continues to flow from the font of love of the Trinity through the Church, the Society, and my Arrupe community. I am immersed in that stream and invited to accompany others to experience that source of life.
I would not have finished four years of theology had it not been for the help of many people. I would like to thank those I have met on my journey here, especially my classmates and fellow Vietnamese Jesuits, who have shown me how to be a good Jesuit. The Philippines, a friendly country, has welcomed me with hospitality. The faithful people I met in my apostolates in Feria, Navotas, Liwanag, Philippine General Hospital, Ateneo High School have taught me how to become a good Catholic and Jesus's disciple by their simple and sincere life. Many benefactors who through their generosity have helped me in material and spiritual ways. I would also like to thank the Jesuit Conference of Asia Pacific and Arrupe formators, staff, and all members of the community who have greatly contributed to my growth in Jesuit vocation. You teach me how to achieve Jesuit values through unconditional love which motivates me to serve and wash the feet of others. In many ways and many times, I may have hurt you by my words and deeds, intentionally or unintentionally. Sometimes I politicise our brotherhood instead of deepening our friendship in the Lord. For this I do apologise.
Whenever I think about Jesuit life, I think of the image of a river. The river comes from the font of water, flows through many places, which can be sources of joy, happiness, and anxiety, and finally becomes one with the ocean. Along its journey, the river flows freely towards its ultimate end. However, at the same time, it is shaped by the riverbank. The riverbank are the values, relationships, cultures, traditions, and history which make the water free to flow. The riverbank becomes a part of the river. A river cannot exist without its bank. Similarly, we are shaped by our freedom, God's grace, and those whom we live with. Whom we meet becomes who we are. I am grateful to all the people I have met in my four years in the Philippines. As I return to Vietnam, I take them with me, as a part of my history, as a part of my life.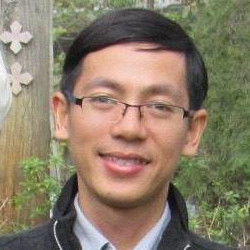 Vietnamese Deacon Pham Duy Anh recently graduated from his theology studies at Loyola School of Theology in Manila. He is preparing for his new mission as the Assistant to the Director of the Vietnamese Jesuits' candidacy house.  This piece is an edited version of his farewell remarks to the Arrupe International Residence community, where he lived with 30 other formands from Asia, Africa, and Europe.