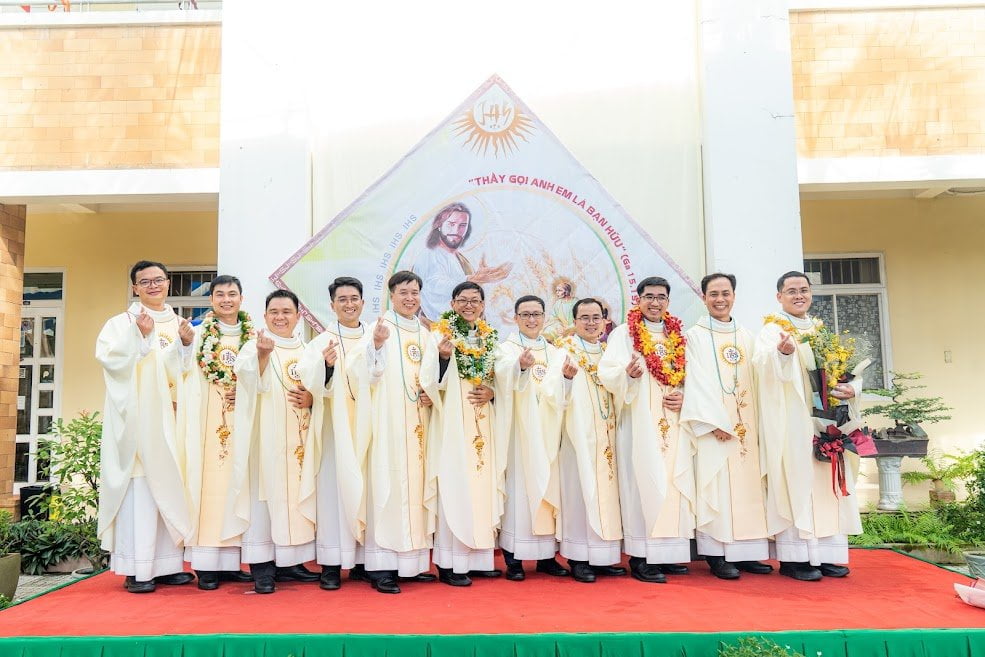 Concelebrating with the Bishop were Vietnamese Provincial Fr. Joseph Pham Tuan Nghia SJ and more than 170 priests. There were also other members in the Vietnam Province, benefactors, guests and relatives of the ordinants attending the Mass.
The newly ordained Jesuit priests are:
Peter Nguyen Phuc Hoang Dung, SJ
Peter Nguyen Van Hoe, SJ
Bartholomew Nguyen Anh Huy, SJ
Joseph Nguyen Tien Khai, SJ
Paul Nguyen Hong Nhu Khue, SJ
Dominic Le Van Luan, SJ
Joseph Hoang Thanh Phong, SJ
Joseph Tuan- Vu Chi Thanh, SJ
Joseph Le Dac Thang, SJ
Cornelius Dinh Chi Thien, SJ
Francis Xavier Nguyen Quang Tuan, SJ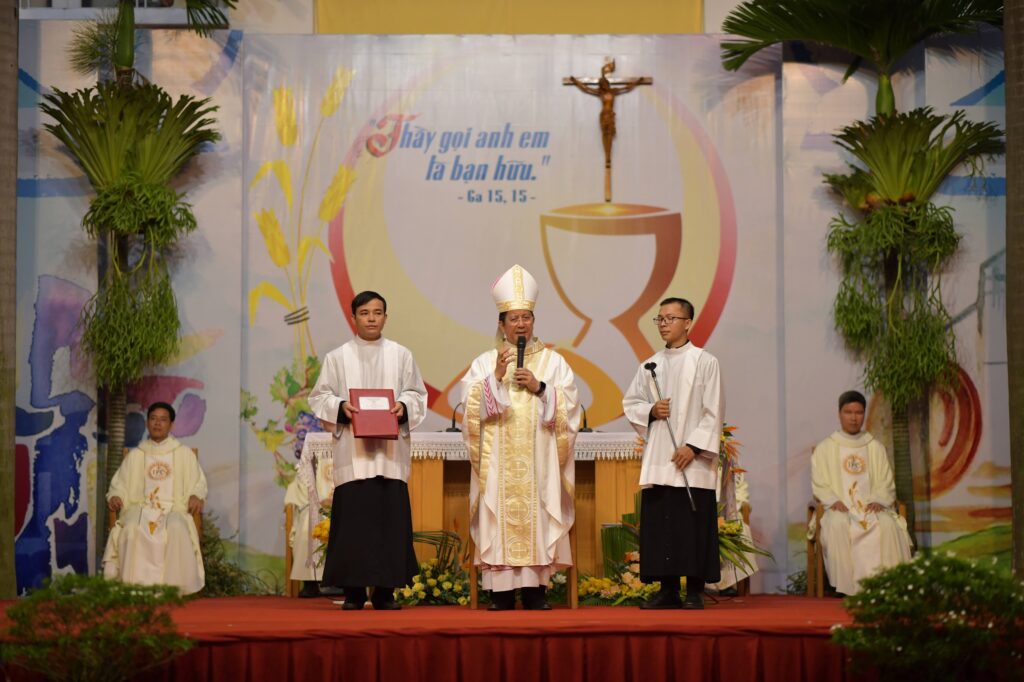 Bishop Tuoc, speaking to an estimated 2,500 people, stressed the urgency of evangelizing modern society because from the will of His Father, Jesus came into the world preaching the Gospel of God and after finishing his mission, Jesus commanded his disciples to "go into the whole world and proclaim the Gospel to every creature."
"How can people not be judged, not suffer, but will be lived happily?" Based on the first and second readings, the Bishop invited the faithful, especially the ordinants, to reflect on the meaning of becoming evangelizers. "When a person realizes that he or she belongs to God and is blessed by his grace, that person freely commits his or her entire self to God and His people," Bishop Tuoc said.    
Speaking of the example of St. Francis Xavier, the Patron of the Vietnam Province, Bishop Tuoc urged the new priests to "love the Gospel and become living gospels of God's people through which show them the way of salvation."    At the end of the Mass, Fr. Provincial, on behalf of the new priests and the whole Province, expressed his sincere gratitude to Bishop Tuoc, priests, religious, benefactors, collaborators, families, and relatives near and far of the newly ordained.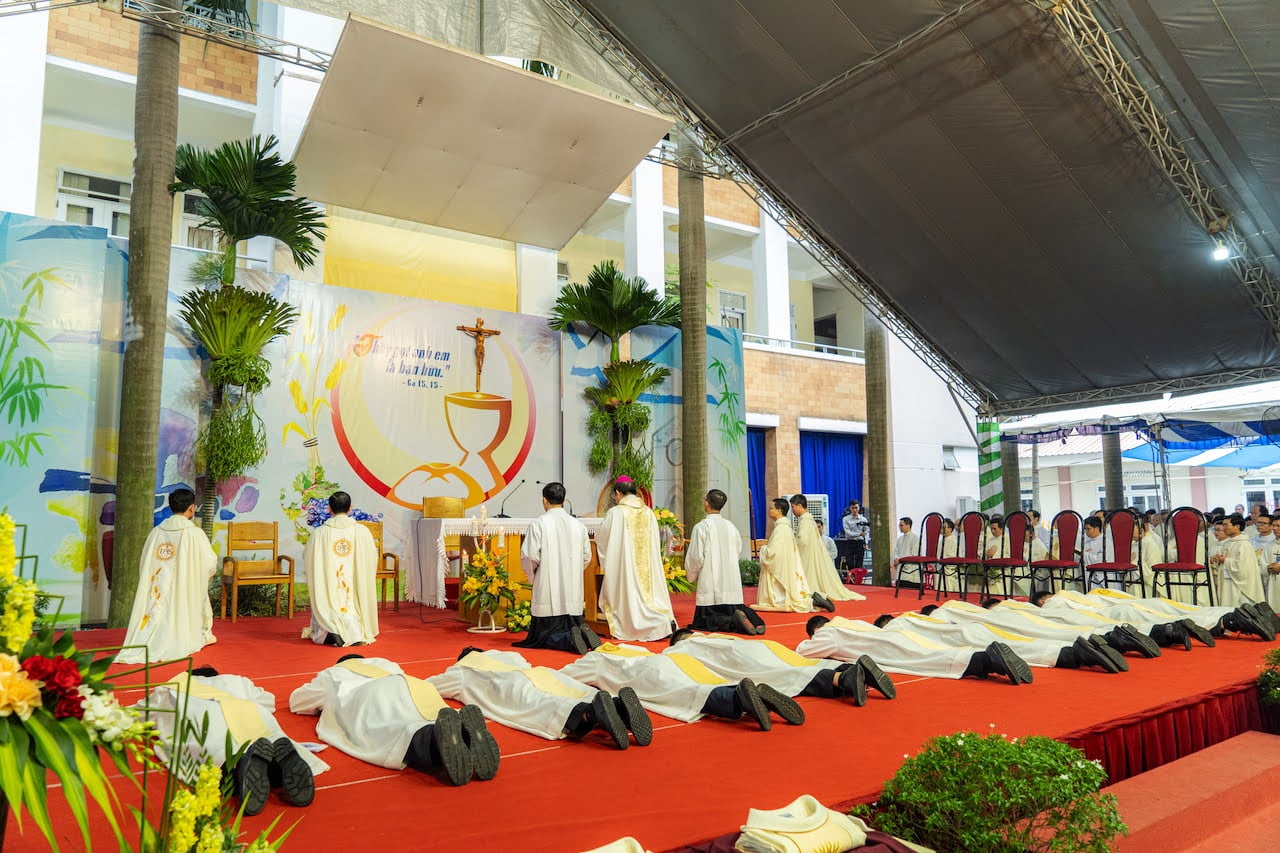 Click here for more photos