Hoàng Sơn, SJ
"Give them some food yourselves" – Jesus said these words to his disciples when he saw and was moved with pity for the vast crowd who were following him on foot to listen to his teachings. And after these words, Jesus performed a miracle, multiplying five loaves and two fishes to feed them.
Today, Jesus' words echo to us, Jesuits of the Epiphany community, "Give them some food yourselves," especially amidst the situation of this coronavirus pandemic. Indeed, many people in the world, particularly the poor have strongly affected by this outbreak. Workers are unemployed as a result of coronavirus. Missing work directly relates to missing meals as well as missing money to pay the house rent. Besides, in order to curb the spread of the pandemic, the Archbishop of Saigon has decided to suspend temporarily all publicly celebrated masses.  In order to accompany our parishioners and nourish their life of faith, after a process of discernment in common in the spirit of cooperation, Jesuits and members of the parish's pastoral council have decided to offer two pastoral programs as follows: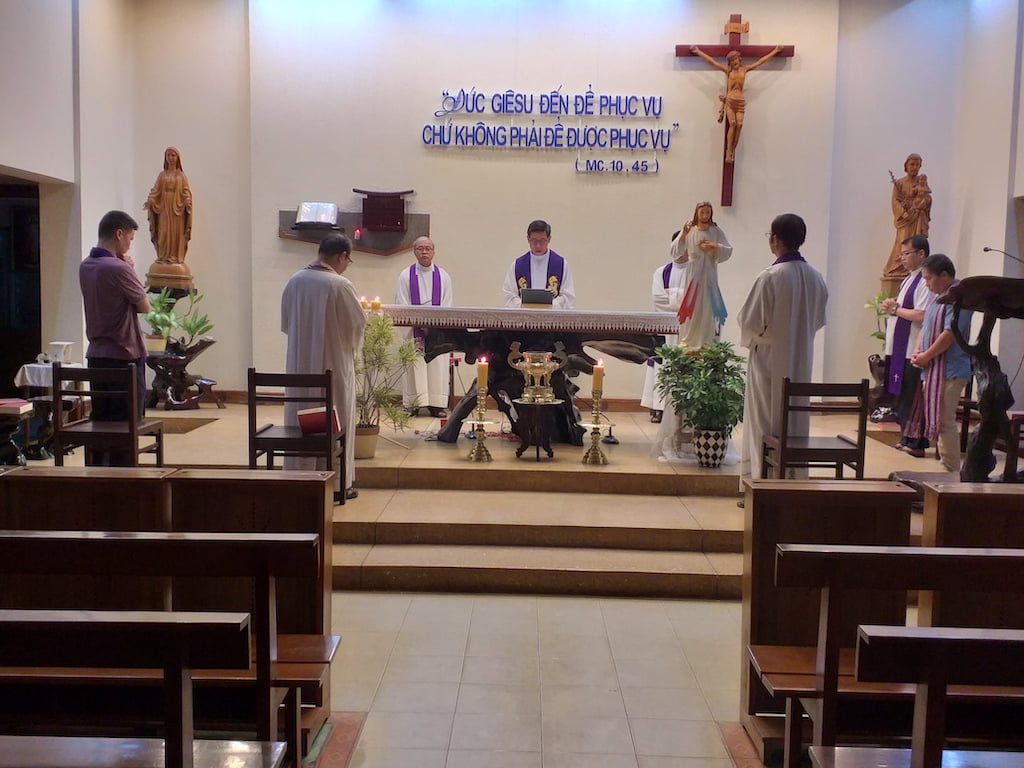 First, Jesuit priests of the community will offer the
Ignatian spiritual exercises in everyday life. The priests will prepare prayer
points in audio and typing formats and send them to the parishioners through
social networks, such as Zalo and Viber so that they might hear or read such
points to meditate in their family prayer time.
Second, thanks to some benefactors, the parish will distribute rice, fish sauce, sugar, and instant noodle to those living in extremely poor conditions both Catholics and non-Catholics in the area of the parish. In addition, the parish will also give certain financial assistance to help them to pay for other costs of living.
Like the apostles of Jesus, we feel confused to hear the Master Jesus' call: "Give them some food yourselves." Such a feeling leads us to trust in God, and to try our best to offer pastoral cares for our lay people to help them come closer to Jesus Christ.. Because, not only in the time of the coronavirus pandemic, but in the whole human history, Jesus is the only Savior, and able to satisfy all people's deepest desires of peace, happiness, and salvation.