Concelebrating the Ordination Mass was Fr Provincial Vincent Pham Van Mam SJ, Fr Socius Andrew Pham Van Tu SJ and more than 40 priests. Due to COVID-19 safety protocols, the ordination Mass was held at the chapel of St. Joseph Jesuit Scholasticate. In-person attendance was limited to the ordinands and invited guests.
In his homily, Bishop Son invited the ordinandi to reflect on the meaning of priesthood which is both a gift and a mission. "You are not elevated to any positions or given a certain title in society. But you are transmitted the sacred office which has been handed down from the apostolic tradition to the Church," he said.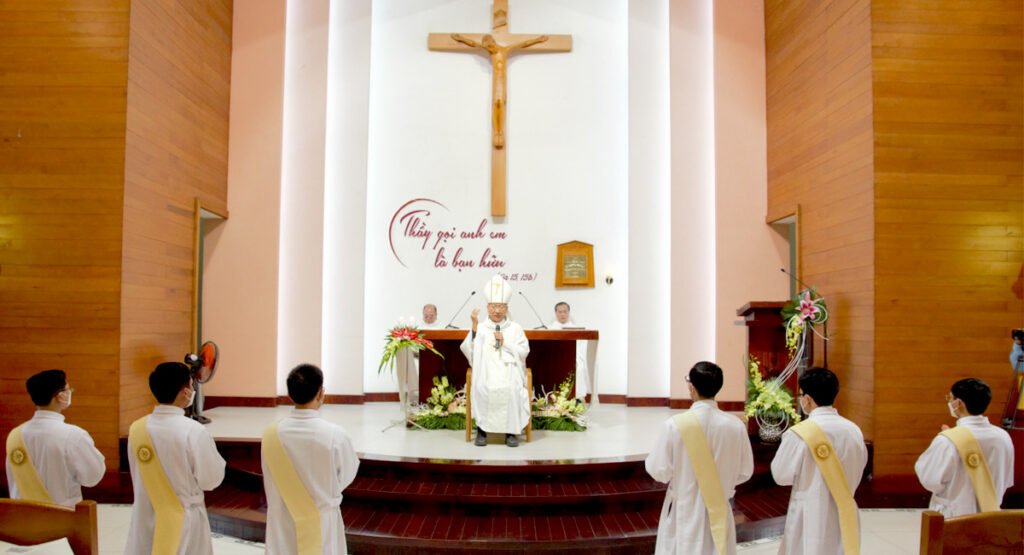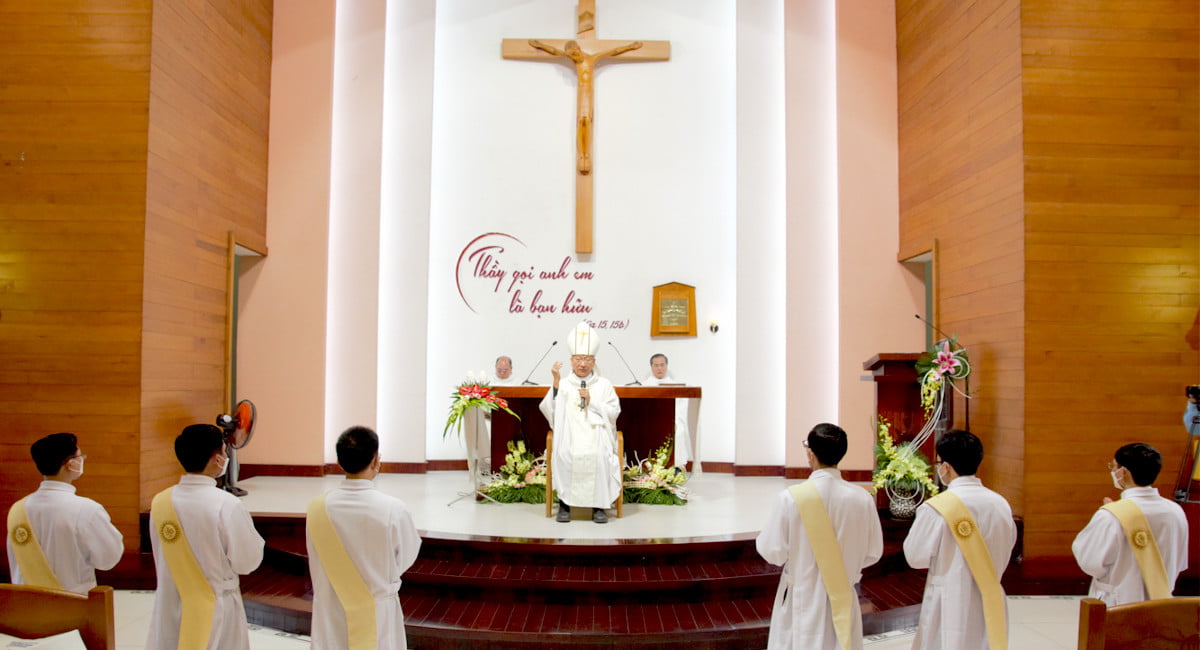 "I have called you friends." The ordinandi chose these words of Jesus that he was spoken to his disciples before starting his way of cross, as their ordination theme. Therefore, the bishop called six ordinands to "carry out their mission, not only as servants, but also as close friends of Jesus Christ."
As an alumnus graduated from the Pontifical College of St. Pius X in Dalat which was run by the Jesuits, Bishop Son recalled the motto of the Society of Jesus, "For the greater glory of God" and the dream of St Francis Xavier, "Lord, still more! Still more!" The Bishop invited the ordinands to make the glory of God the center of their life and mission rather than focusing on their own glory
Before the final blessing, on behalf of the whole Province, Fr Mam expressed his sincere gratitude to the Bishop, the priests, benefactors, family members and friends of the newly ordained priests.