Up to the present time, with the help of some diocesan priests and sisters of Providence of Portieux, they established three new small groups of Catholic students, namely, Magis SVCG Lửa Thiêng (The Holy Fire Catholic Student Group), Magis SVCG Tâm Đức (The Heart and Virtue Catholic Student Group), and Én Nhỏ (Little Swallows Team). Each group has its own agenda and identity. However, all share a common vision, which is "to be men and women of God and for others."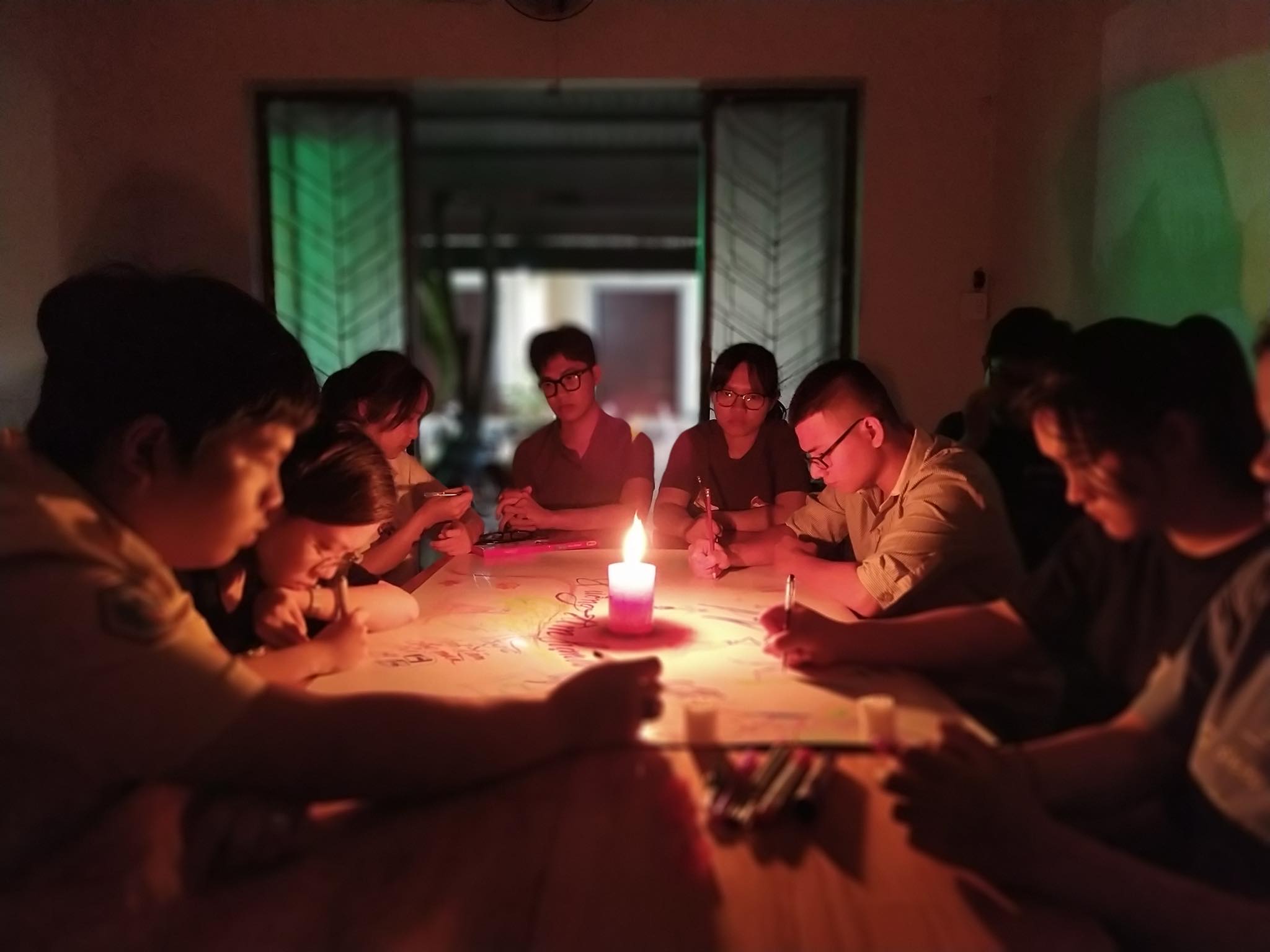 How do they form student groups?
How do the Jesuits form and run Catholic student groups in a country where religious organizations are not allowed to take part in institutional education? This is one of the most commonly asked questions regarding the student ministry of the Vietnam Jesuit Province. The answer is that "the shepherd has to go out and looks for his sheep, and owns the smells like them." Therefore, to gather students, firstly, they regularly attend Mass at local churches. After the Mass, they find a way to get in touch with students, who also attend the Mass, and make friends with them. They listen to students' concerns and dreams; at the same time, they share the hope of the Church for them and suggest them to join a Catholic student group.
Through various group activities, the Jesuits create a good supportive environment for students to prepare themselves to live a fulfilling life, to have sound knowledge, to deepen their faith, and to enrich their teamwork skills. They also attract and keep students engaged in the mission of Jesus Christ and his Church, which is concretized by leading others to God, serving the poor, protecting, and caring for the environment.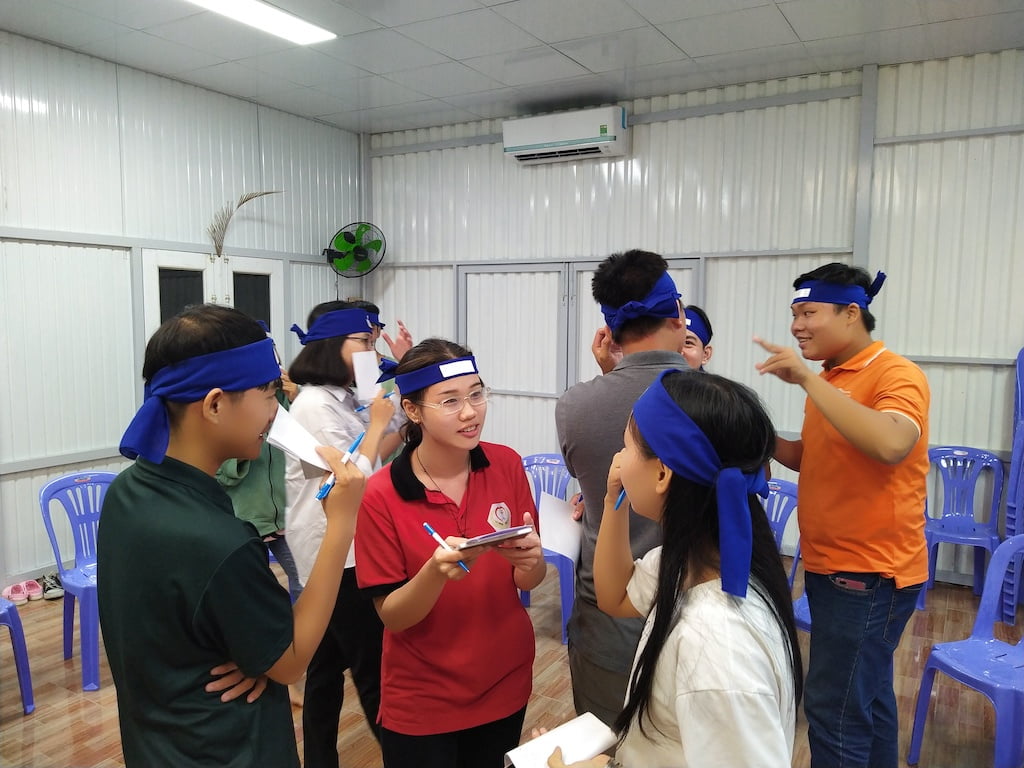 What are their activities?
To achieve the objectives mentioned above, each group will hold weekly gatherings. In the first week, a happy hour is organized to celebrate birthdays and patron saint feast days of the group's members. In the second week, the core team of the group choose a topic related to faith or human life for group discussion and sharing. In the third week, the whole group will be trained on soft skills and team building. Finally, in the last week, members will gather to pray together. They will be taught a form of reflective prayer, also known as Ignatian meditation. Besides these weekly activities, other outdoor activities or apostolates like visiting the poor, serving the sick in social centers will be held for group members.
Besides weekly programs, other activities such as Advent and Lenten recollections, leadership training programs, exposure programs, and volunteer community service will be held to help students experience the world around them and be inspired to engage in the mission of the Church
Becoming friends of the youth, the Jesuits in Can Tho city have more chances to listen to and understand them. They journey with young people who are filled with energy and enthusiasm to help them discover where God is calling them and encourage them to contribute to a better world. Concretely, through various pastoral and spiritual programs, Catholic student groups in Can Tho are invited to visit and serve the poor and the marginalized as well as to care for the environment.  
By Sch. Dominic Phan Quỳnh, SJ