In his letter to Fr Vincent Pham Van Mam, Fr Arturo Sosa extended his thanks and encouragement to Fr Nghia as he "prepares to assume this very important service to the universal Society, and to his Jesuit brethren and to all partners in mission in the Vietnam Province and its ministries." He also thanked Fr Mam "for more than 5 years of generous and dedicated service as Provincial" and asked him for taking "some time off for rest, personal renewal and professional updating" before taking up his next assignment.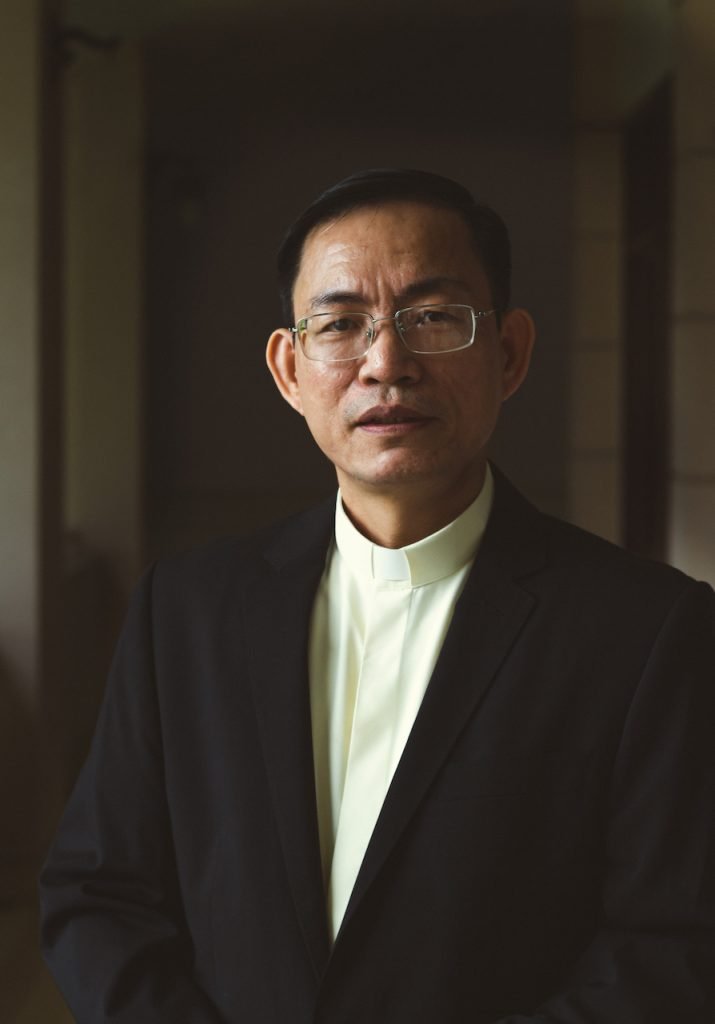 Fr Nghia was born August 8, 1973 in Saigon, Vietnam. He entered the Sacred Heart Novitiate in Thu Duc in 1996. He took his first vows in 1998 and completed his philosophical studies in 2000 at St. Joseph Jesuit Scholasticate. From 2000-2004 he pursued his theological studies at Loyola School of Theology and obtained a master degree in spirituality and retreat directing in the Ateneo de Manila University in Manila, Philippines. He served as an assistant to the director of the Candidacy House during his 2-year regency. After he was ordained to the priesthood on June 10, 2006, he was sent to Rome where he pursued the SSL at the Pontifical Biblical Institute from 2006-2010. He later went to the University of Innsbruck in Austria to deepen his Biblical studies and obtained a doctoral degree (Dr.theol.). He returned to Vietnam and served as the dean of the theological program at the SJJS from 2014-2016. He finished his tertianship in Sri Lanka in 2017 and pronounced his final vows in the same year. He is currently the rector of the SJJS since 2017.
Besides his administrative role at the SJJS, Fr Nghia is teaching biblical theology at different institutes including the SJJS, the Catholic Institute of Vietnam, St. Joseph Major Seminary of the Archdiocese of Saigon, Paul Nguyen Van Binh Theological Academy for religious sisters, the Inter-Provincial Academy of St. Paul de Chartres sisters, the Inter-Congregational Academy of the sisters of the Lovers of the Holy Cross, Dominican Academy of Dominican sisters, and the Academy of the sisters of the Lovers of the Holy Cross of Quy Nhon. He currently serves as a Province's consultor and a member of the Province's Intellectual Ministry as well as a member of the Episcopal Committee on Biblical Studies of the Catholic Bishops' Conference of Vietnam.
Fr Nghia will assume his new mission as provincial on November 21, 2022, the feast of the Presentation of the Blessed Virgin Mary.