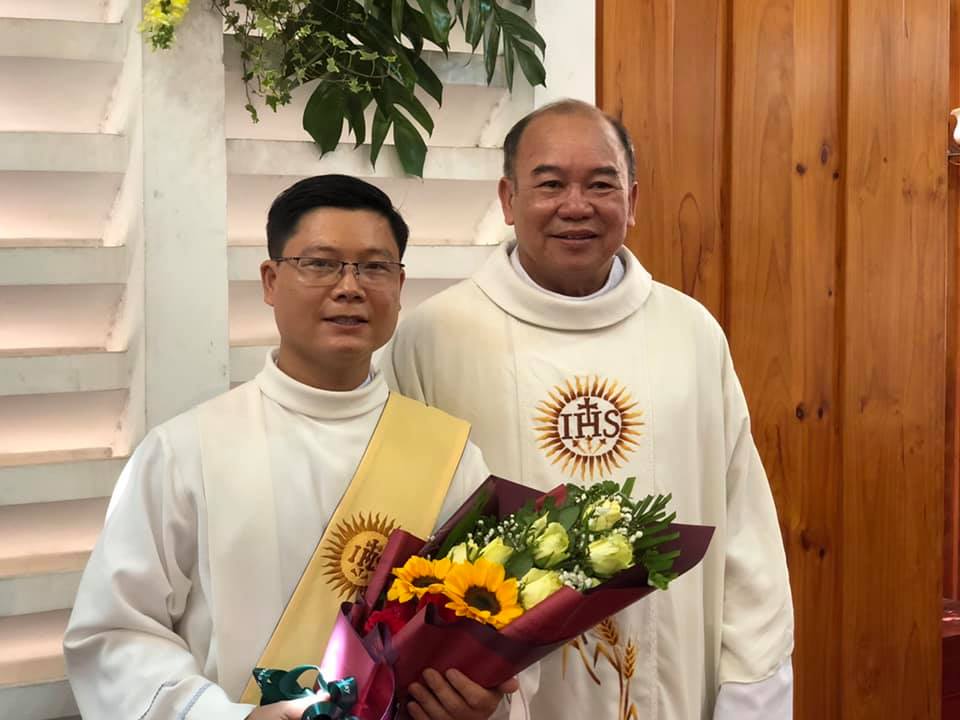 Newly ordained deacon called to be an instrument of the Lord's peace
Bishop Louis Nguyen Anh Tuan, Apostolic Administrator of Ha Tinh Diocese, ordained 5 Franciscan deacons to the priesthood, 14 Franciscan scholastics, and a Jesuit scholastic to the Diaconate on April 11, 2021 in ceremonies at a chapel of Franciscans in Thu Duc city, Vietnam.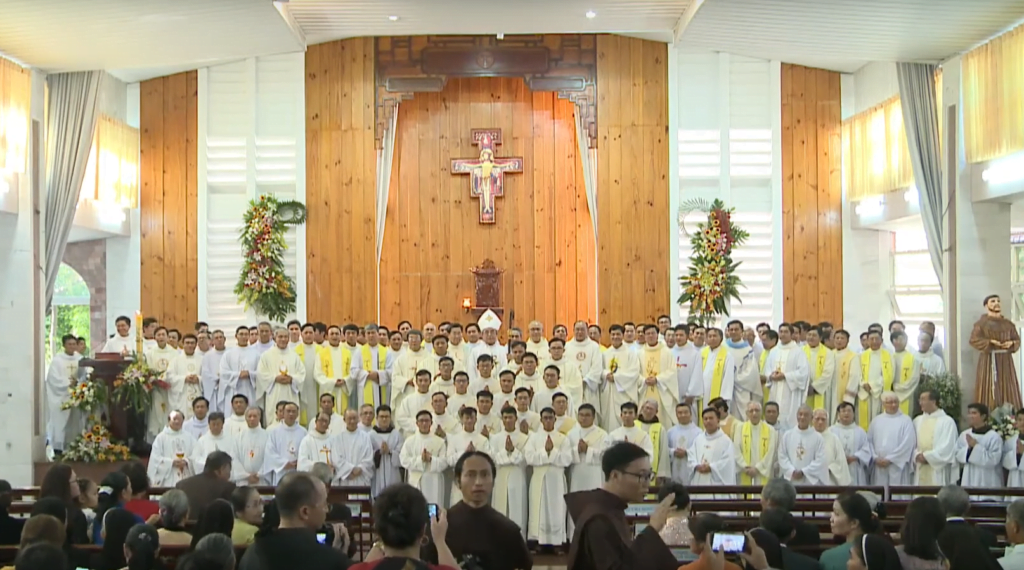 During his homily, Bishop Tuan invited the candidates to be instruments of the Lord's peace, as well as to engage fully in the task of making the Risen Lord known to the world by all that they do and say. In addition, Bishop Louis encouraged the ordinands not to depend on their own talents but to entrust the Lord's mercy and compassion to fulfill the ministry of proclaiming the Gospel. 
Rev. Joseph Nguyen Minh Do, SJ, 38, was born in Ha Nam Province, North Vietnam. He studied Sociology at Ho Chi Minh City Open University before joining the Jesuit candidacy program in 2008. He was admitted to the Sacred Heart Novitiate in 2009. After taking his first vows, he studied philosophy at Saint Joseph Jesuit Scholasticate in Ho Chi Minh. He did his three-year regency in Cambodia Mission. He is currently studying 4-year theology at Saint Joseph Jesuit Scholasticate.