In the context of the Covid-19 spreading across many provinces in Vietnam, especially in Ho Chi Minh City, after nearly 2 years, a large number of students has dispersed to their hometowns to maintain their online study. It follows that the atmosphere of Christmas this year in all regions seems to be quieter. The Advent recollection before Christmas cannot be made offline as usual. However, in that quietness and difficulty, many students from different Catholic groups in Thu Duc have made the right choice. They know that one thing is necessary and they have chosen what is better and it will not be taken away from them.
Firstly, living in the world of material prosperity and technological advance, many students in universities still desire a spiritual life that is rooted in God. This was vividly manifested by choosing a recollection before Christmas, even it was an online opportunity. The faith and relationship with God cannot be restrained by external contexts of this world.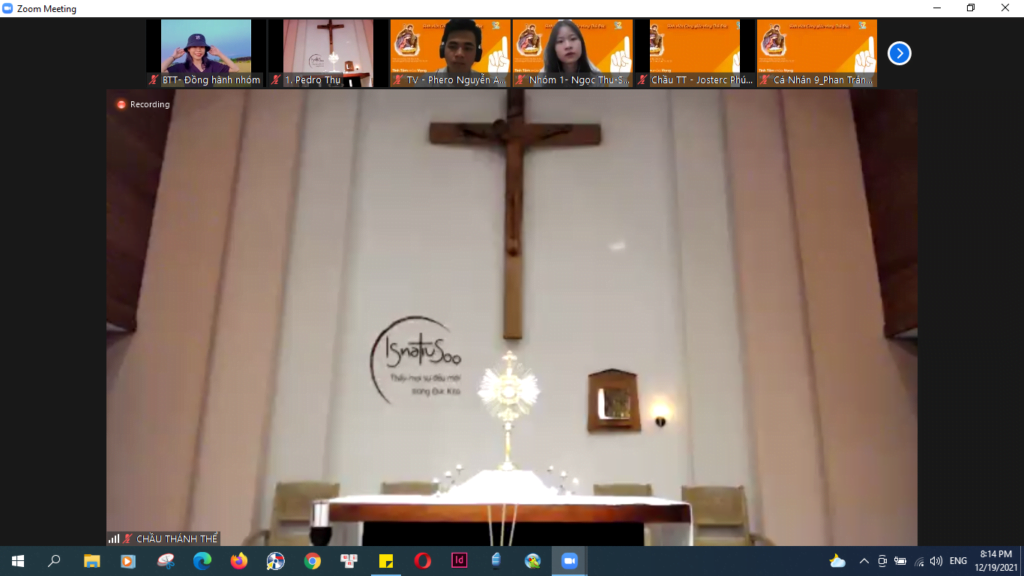 Secondly, by coming to God- their foundation, they brought all desires, feelings, anxieties, sufferings of their young age and their times to God in baby Jesus who become human for us and for our salvation, instead of keeping for themselves and being trapped by that human affairs. They have chosen hope over despair, the hope which is firmly based on God- the rock, not on human beings.
Thirdly, they value silence, sharing, listening, friendship, and fraternity in Christ rather than tumult, isolatedness, or living alone in individualism. They have chosen love over hate and indifference, the love which is derived from God's love in Jesus coming in their heart.
As students have made the right choice in this Christmas season, they deserved to receive the better part which is a union with God and in connection with each other as the theme they have named: "Union in Jesus". This special experience in this unique circumstance would never be taken away from them.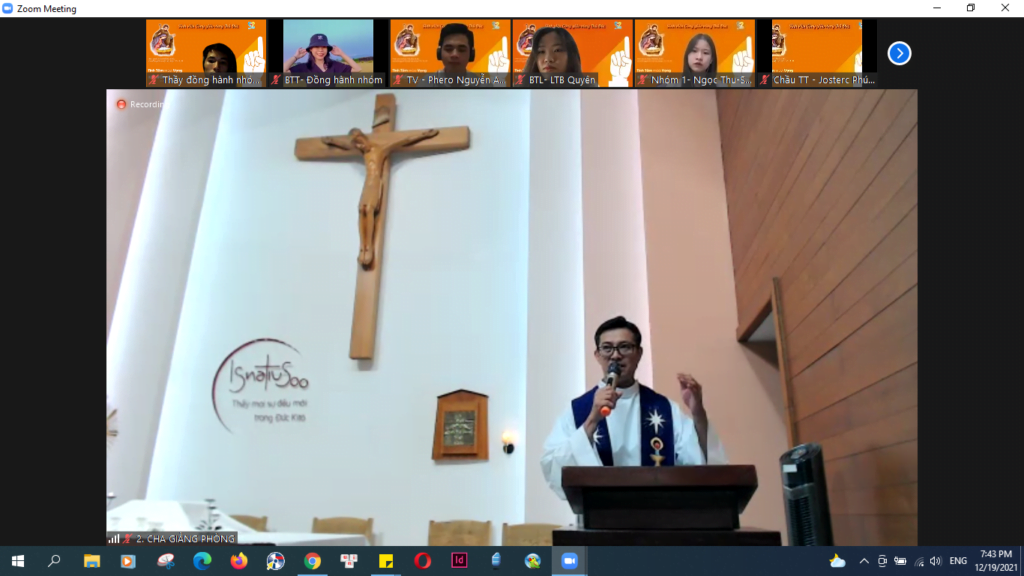 The recollection was processed by the welcome opening and sharing the Gospel by Fr. Augustine which contemplated the model of Mary in receiving God's message to embrace Jesus in her womb according to God's plan to save the world. Young students also are called to listen to God's voice in their hearts and take courage to embrace their life with a mission of God in Christ to save the world they are living in. Then, the adoration of the Eucharist was followed by the whole online community. After that, students were free to choose a room on zoom among three types which are spiritual sharing in groups, personal spiritual accompaniment, or praying with the Eucharist. In the end, they gathered in recollecting and thankful minutes for wonderful graces God has bestowed on each person and for the youth in general.
Hopefully this night will be unforgettable in connection with the Holy Night of Christmas for all.