"Receiving the gift of priesthood is a special moment for me to express my gratitude to God, as well as to thank those who have helped and accompanied me throughout the years of my life," he says.
His vocation journey began in Vietnam where he entered the Sacred Heart Novitiate in 2008. He came to Japan in 2013, and for three years studied the Japanese language before serving his Regency in the Kamakura Retreat House and Christian Life Community from 2015 to 2016. At Hosoe Parish of the Diocese of Hiroshima, he worked at a kindergarten and did some pastoral work from 2016 to 2018. Currently, he is finishing his theology studies at Sophia University, while also teaching Catechism to Japanese catechumens and Catechism on Marriage to Vietnamese Catholics.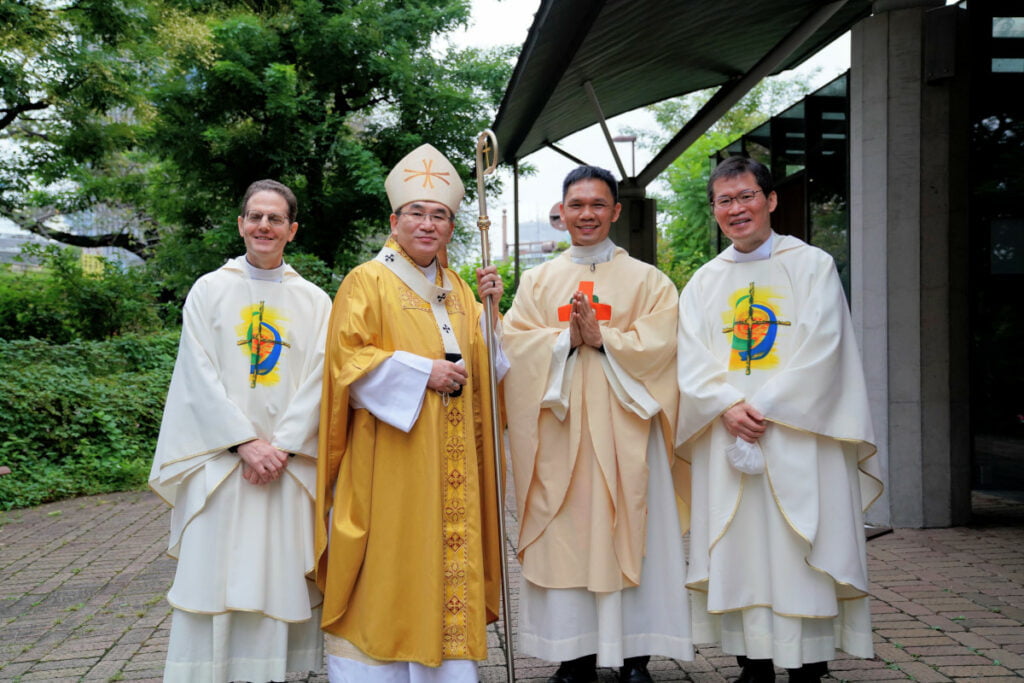 Looking back, Fr Toàn's desire to become a priest arose from a very practical need. When he was 12 years old, his home sub-parish did not have Masses due to the lack of priests. "So, I wished to become a priest to say Mass for the people of my sub-parish," he says. "The Lord planted in my heart the seed of desire at a particular time and God allowed that seed to germinate at the most extraordinary time."
His ordination came at an extraordinary time indeed – in a time of a pandemic. The parishioners who had been with him since he arrived in Japan couldn't be there at his ordination. His family, relatives, and friends in Vietnam couldn't travel due to Covid restrictions. Likewise, he cannot yet return home, to the people for whom he had wished to become a priest, to celebrate Mass for them.
"Regardless of the circumstances, I always thank God for calling me and inviting me to serve His People through the priesthood ministry," says Fr Toàn. "It was during a hard time that God first sowed the seed of vocation in my heart. Today, during a very hard time of the pandemic, God has made the seed bear fruit."