SJJS Celebrates Its 3rd Commencement Exercises as an Affiliate of LST
St. Joseph Jesuit Scholasticate (SJJS) of the Vietnam Province held its 3rd Commencement Exercises on 30 May 2020 as an affiliate of Loyola School of Theology (LST) in Manila, Philippines. The event opened with the annual Baccalaurate Mass presided by Fr. Joseph Pham Tuan Nghia, SJ, SSL, Dr. theol, Rector of SJJS at the chapel of SJJS in Thu Duc, Hochiminh, City, Vietnam.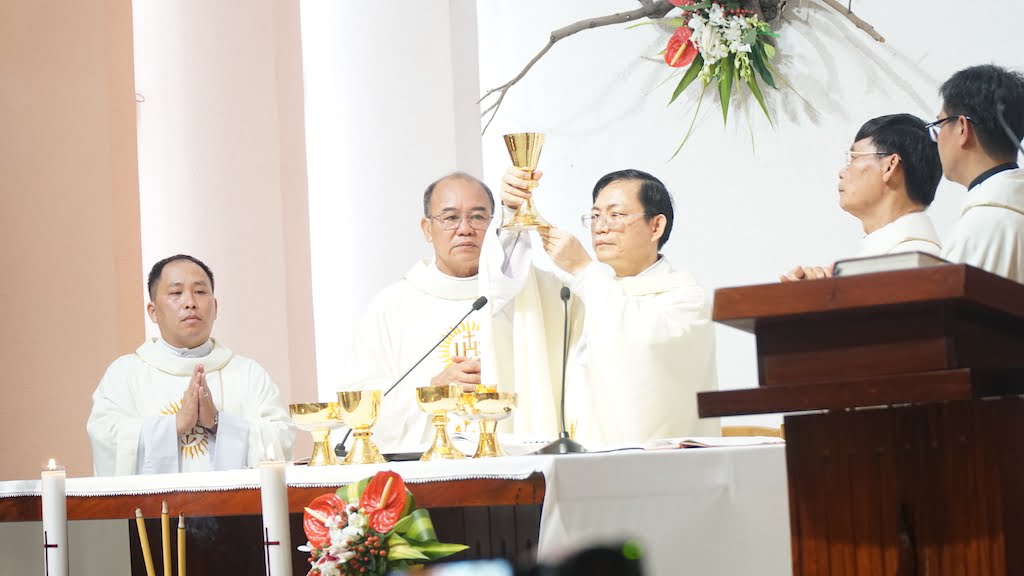 Also present in the Mass were Fr. Vincent Pham Van Mam, SJ, Provincial of the Vietnam Jesuit Province, Fr. Augustine Nguyen Thai Hiep, SJ, STL, SJJS Prefect of Theological Studies, Fr. Joseph Bui Quang Minh, SJ, PhD Cand, SJJS Prefect of Philosophical Studies, professors of SJJS, Jesuits, superiors of religious congregations who send their men to studies at SJJS, parents, relatives and friends of graduates.
By virtue of being affiliated with Loyola School of Theology, the Congregation for Catholic Education, in a decree dated 23 January 2018, likewise has granted LST as an Ecclesiastical Faculty the power to confer the STB degree to students of SJJS.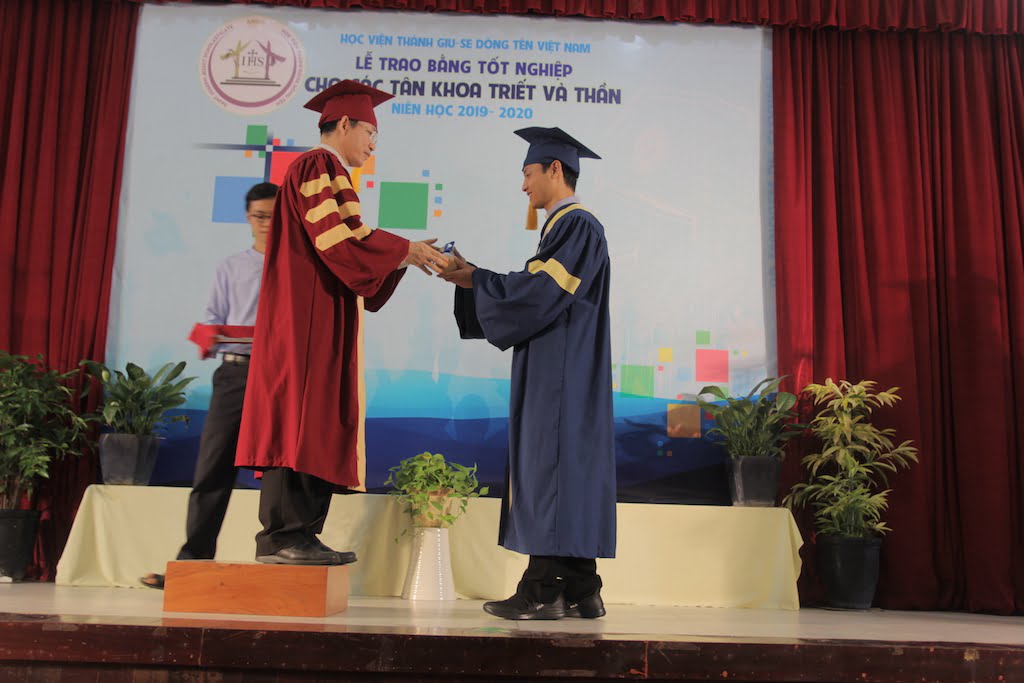 At the graduation rites, Fr. Rector handed the STB degrees to 9 graduates of the Baccalaureate in Sacred Theology (STB). Non-Degree Certificates were awarded to 21 graduates of the Philosophy Program.
Due to the COVID 19 pandemic, LST couldn't send any representatives to join the graduation ceremony in Vietnam. Therefore, from Loyola School of Theology, in Quezon City, Metro Manila, Philippines, Fr. Enrico C. Eusebio, Jr., S.J., J.C.D., LST President, sent his video message to SJJS Faculty, professors and all graduates.
LST President's Video Message
Chinh Tran, SJ
Photos by SJJS