Desiring to meet God, experiencing His love, and imitating Jesus' life, from June 30 to July 06, 2019, 63 Catholic students gathered to Quan Lang parish to rest and to deepen their relationship with God by praying based on the Spiritual Exercises of Saint Ignatius of Loyola. The five-day silent retreat was guided by Fr. Francis Xavier Nguyen Thanh Vu, S.J. There were also 3 Jesuit scholastics and 3 sisters belonging to 3 different religious congregations accompanying the students in spiritual discernment and individual spiritual direction. Father Joseph Tran Cong Huong, a director of the student ministry of Vinh diocese, also expressed his special love, presided at the Opening and Closing Mass for the students and the lay persons.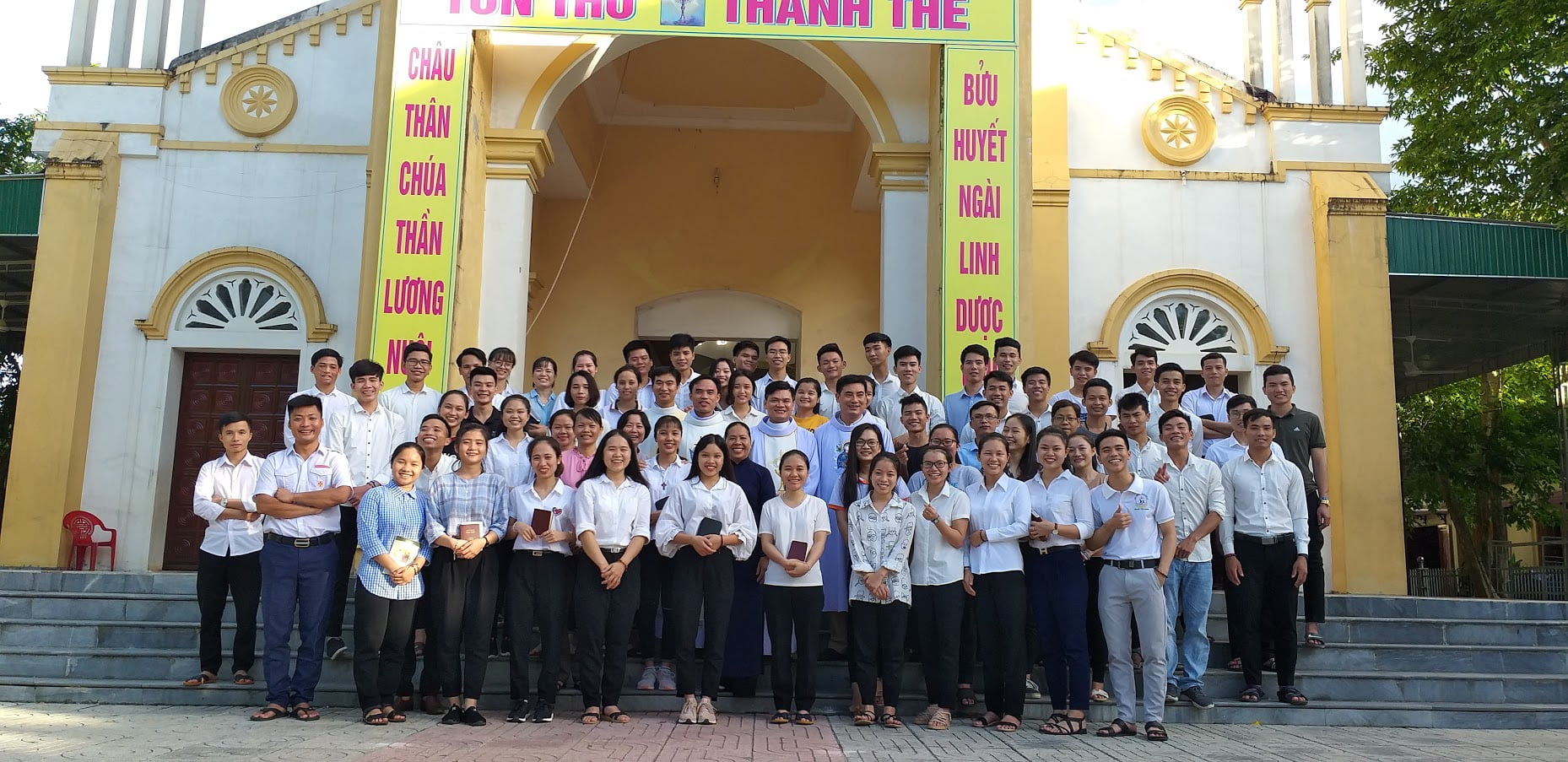 During the retreat's program, every student was helped to realize God's love through Ignatian prayer methods. He or she then reflected on his/her wrongdoing in response to God and recognized their sinful conditions; the retreatants received the Sacrament of Reconciliation. The students continued to contemplate Jesus' life from the mystery of the Incarnation to the Assumption so that they could dismiss inordinate attachments, grow
in a heartfelt knowledge of Jesus Christ, love Him more deeply and follow Him more closely according to God's call.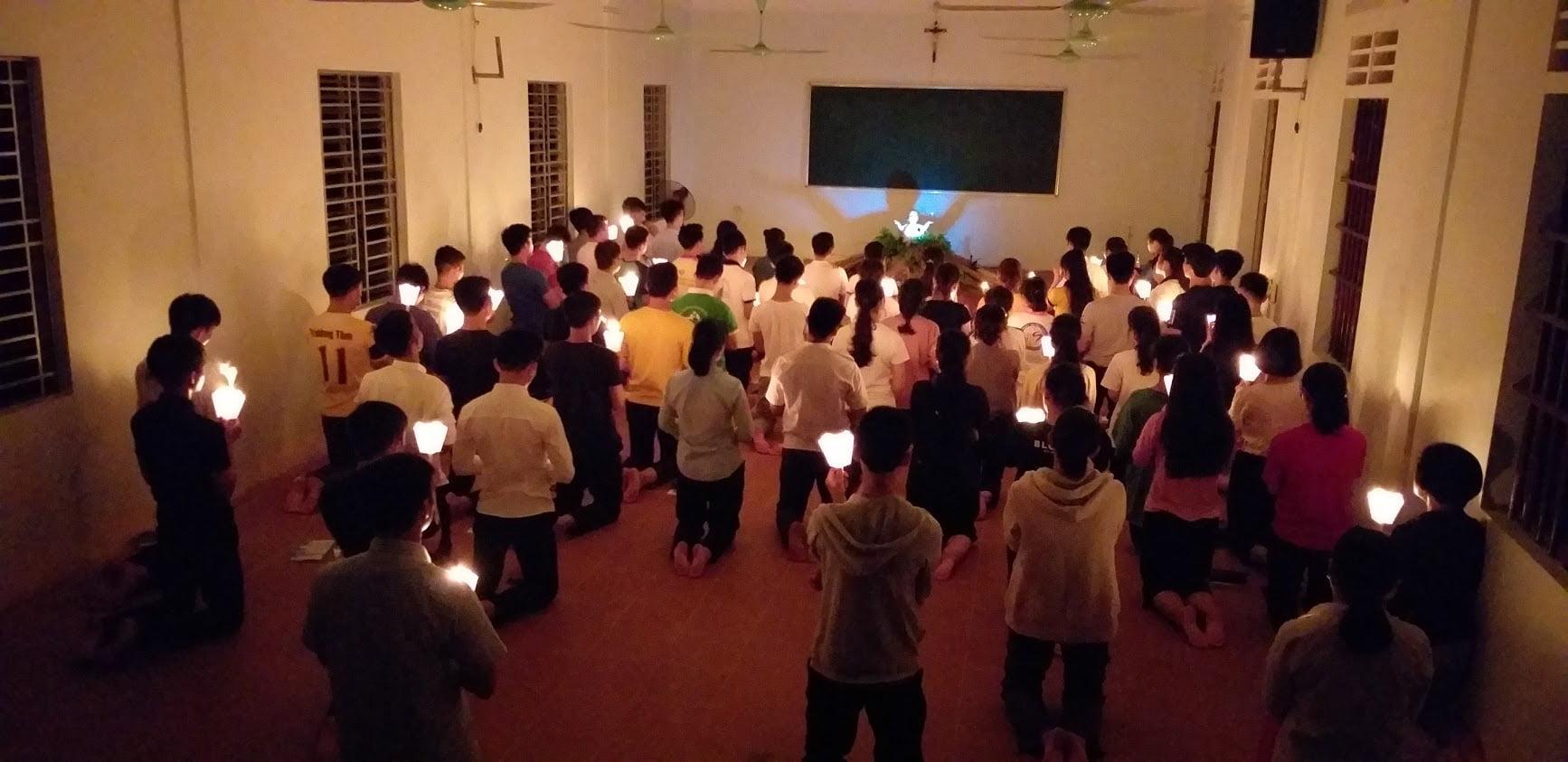 Surprisingly, before entering the spiritual exercise course, many students felt either frustrated, sad, reluctant or had no orientation for their life but after the 5-day retreat, they shared why God has been doing many good things for them; He has comforted, supported and strengthened them so that they'll live as matured students. They'll listen to God's call and imitate Jesus' actions day by day. Some also shared they've known how to pray with God, to organize their life according to the Principle and Foundation in Spiritual Exercises number 23. Others have learned about how to apply the rules of discerning spirits, and so on and so forth.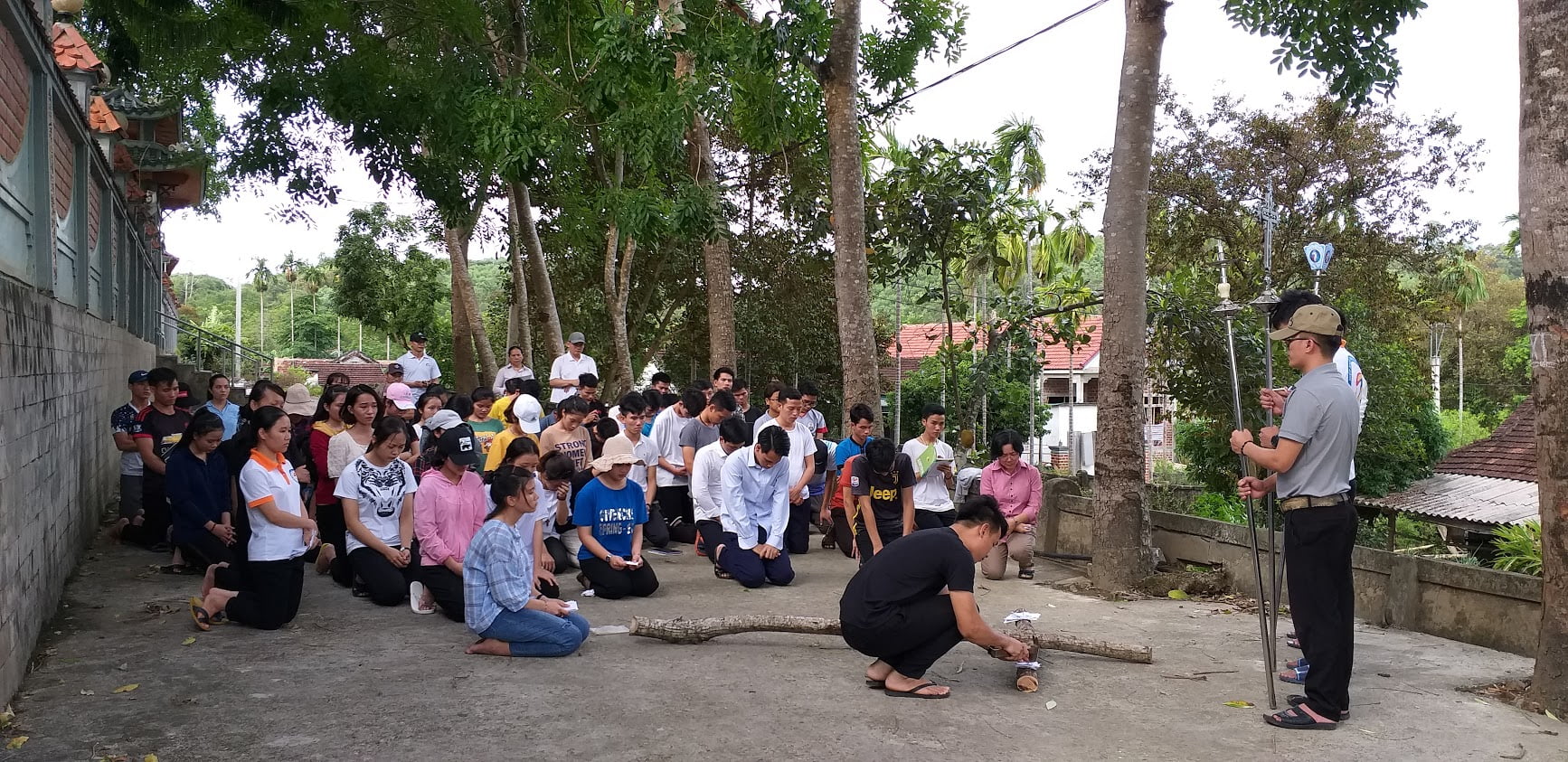 Hopefully, by the experience of meeting the Lord, each student will be strengthened, rejecting the worldly disorders, to form himself, to witness the mercy of God, and to witness the Gospel. Link pictures:
https://photos.google.com/share/AF1QipO10A_t3tluSx4_DsDPXqsHn67ss-KpcgmdZWVaz6Ixaf_MFMLAWKTVrp_JXR7zSw?key=aDh0aThzX21mTTJiWC16Nk80Rmk4cTFjZGh2dHpB
Pr. Nguyen Van Duong, SJ