In his homily, Fr. Thomas Vu Quang Trung, SJ, profoundly expressed sympathy with the Jesuits who lost their loved ones during the Covid-19 pandemic. Reflection on the story of the death of Lazarus in the Gospel of John, Fr. Trung invited the participants to "turn back to Jesus and entrust their life into His merciful hands" when suffering, illness, or death scare them. "When the Coronavirus makes us fearful, anxious, and even despair, we need to raise our eyes to heaven to trust in God, rather than looking down with fears," Fr. Trung emphasized.
Some Jesuits studying abroad and some of the others working across the country joined the liturgy via ZOOM. Family members and relatives of some Jesuits also participated in the Mass via ZOOM and the YOUTUBE channel of the Province. This unique gathering expressed solidarity and communion among the Jesuits and their families, as well as companionship and brotherhood as friends in the Lord" among members of the Province. Besides, inspiring prayers, harmony and melting strains of songs from the choir of scholastics made the Mass a meaningful and spirit-filled celebration.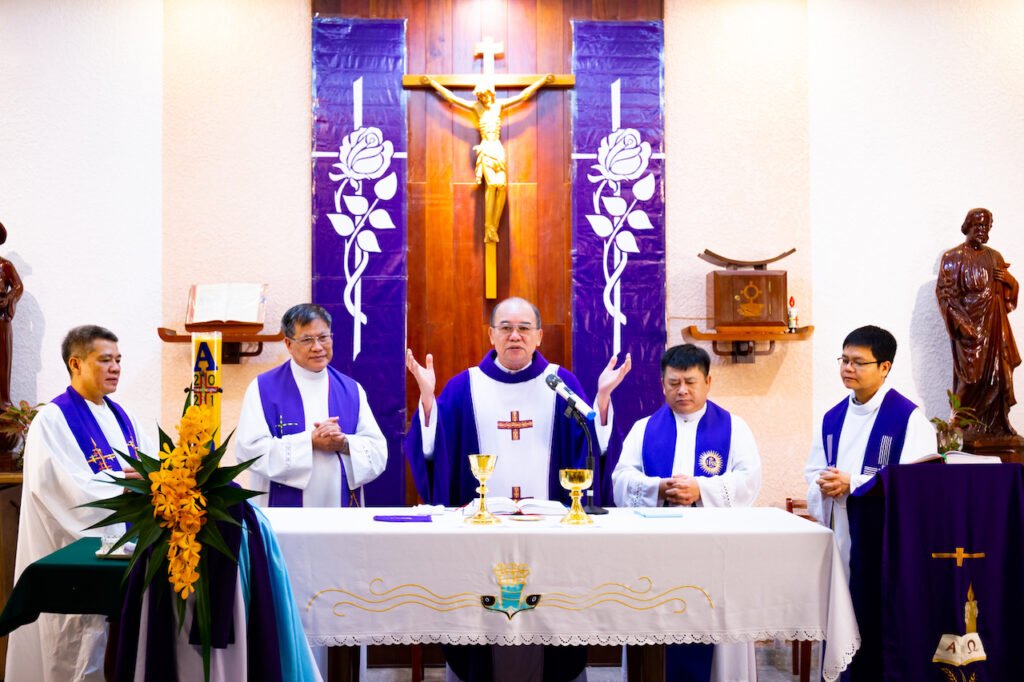 At the end of the Mass, on behalf of the participants, Fr. Dominic Vu Duy Cuong, SJ, expressed his sincere gratitude to Fr. Provincial for offering this Mass to pray for departed loved ones of some members of the Province. Before giving the final blessing, Fr. Provincial thanked family members and relatives of his Jesuit brothers for participating the liturgical celebration.