"Our main assignments are floor cleaning, garbage collection, hospital bed washing, to keep patients safe in the healthcare environment. After finishing these things, we help patients to change their diapers and then assist them with eating and drinking to prevent malnutrition. We also visit each patient to encourage them and pray for them," Sch. Phi Long, SJ talked about his daily works.
The presence and service of priests, religious sisters and brothers at field hospitals reduce burdens and pressures on doctors and medical workers working on the front line against the pandemic, as well as transmit more positive energy and self-confidence in the life to COVID-19 patients. "Through my service and accompaniment, I want to bring joy to patients and help them overcome their boredom, depression, and exhaustion," Sch. Van Loc, SJ said.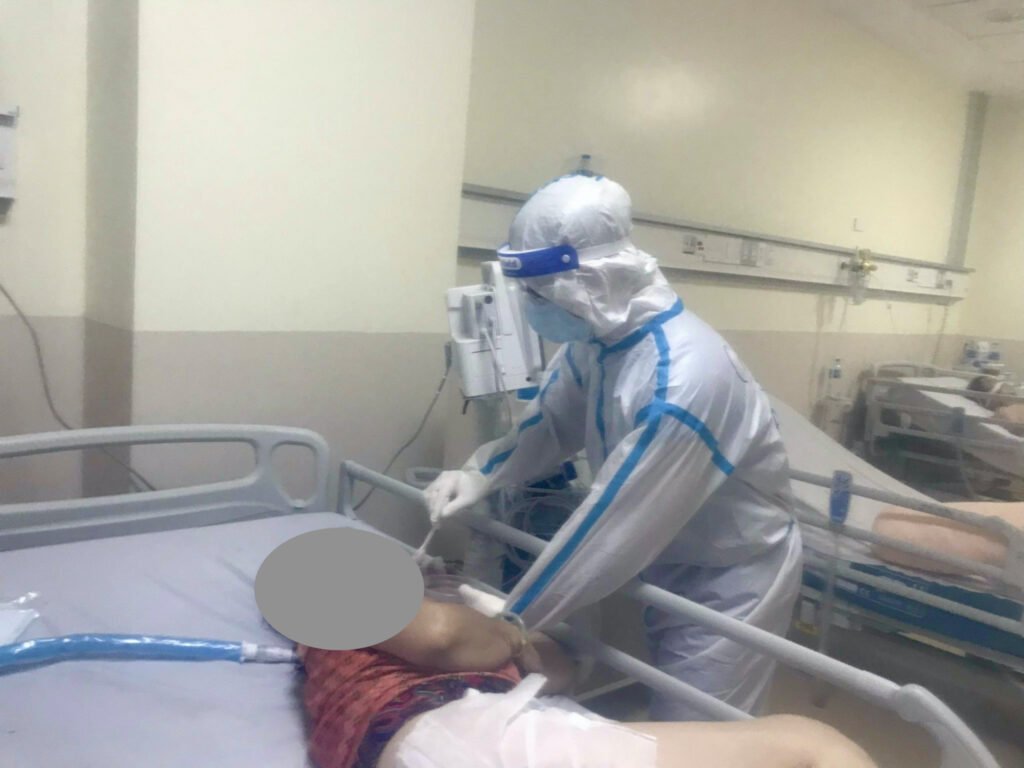 After their daily work, the volunteers return to a hotel run by the local government in the city to rest and avoid community infection.
Ho Chi Minh City, the epicenter of the ongoing 4th COVID-19 wave which was detected in late April, has recorded 194,100 confirmed cases as of 26 August 2021. The Vietnamese Government has deployed soldiers to help enforce a strict lockdown in this City. The Vietnamese Jesuit Province will continue to send 5 Jesuits including 3 young priests and 2 scholastics to work as frontliners at field hospitals and quarantine centers.