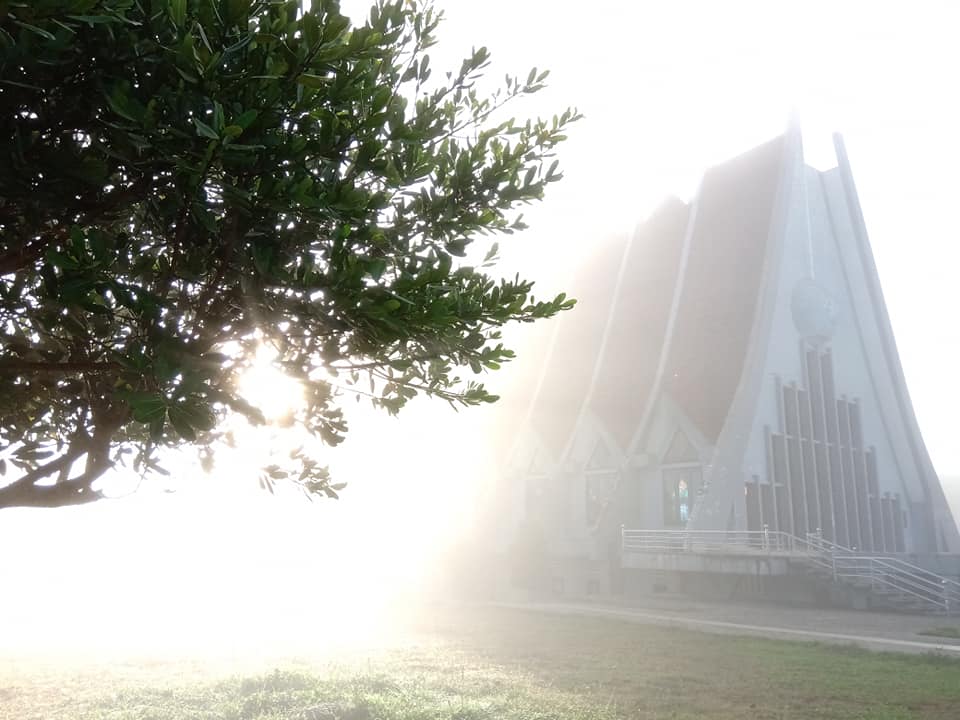 Accompanying students in a spiritual retreat is a God's grace to me. I found that neither I nor the students, but all are indeed the true receivers who are nourished by and immersed in God's love.
It came first to me the recognition of how much God loves and has done for us, both the retreatants and the companion. Listening to them, I witnessed the personal encounter between God and the retreatants. In each case, I as a tool in the hands of the Holy Spirit promoted, prepared, and brought them into these encounters in which the Holy Spirit Himself companies, teaches, guides, and transforms them. He gives them new eyes in order to see God more clearly. With those eyes of faith, the recognized the great love of God, who nonstop takes care of their happiness and salvation by giving them their own life with talents and grace, and at the end of time, sending them His Only Son as the compensation for their sins.
Next, it is also graceful when I experienced that God is willing to satisfy the desire of those who thirst and desire to meet Him. However, this only happens to those who seek God and open wider enough for the Holy Spirit.God draws them closer to Him and deeper in His love and reveals Himself as the merciful Father. I also felt happy when recognizing their hearts were filled with the joy that they are precious, unique in His love. This experience makes me more and more confirm that how much God loves me as well as how much I mean to Him, not because of my deservedness but rather of His unconditional, faithful and merciful love.
Finally, experiencing what God has done for and transformed them brings me a sense of a beautiful fine artin which we all are spots together forming it, and of which God is the wonderful painter. Some places in that painting are light, God lets them be light; some dark, God darkens; some colorful, God colours. God obviously arranges all the coloured or non-coloured spots into a right order to make a masterpiece. The beauty of the painting, in turn, makes sense every single spot and brings joy to all the Painter who creates it, the spots who themselves participate in it, and viewers who enjoy it. Therefore, those who experience being part of God's painting inherit peace and happiness of God, who can transform sorrows into joy, despondency into cheerfulness and devotion, fears into courage, doubts into faith, wounds into healing, and hatred into forgiveness and love.
……………………. 
Mai Đăng