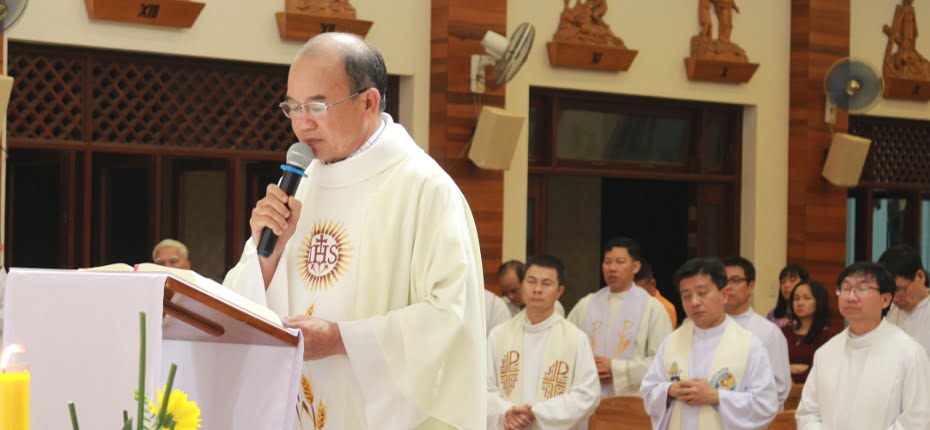 In the 1980s, the Jesuits in Vietnam were being persecuted. Many Jesuit fathers and brothers were imprisoned, and Fr Mam and the other Vietnamese Jesuits not in prison lived underground.
He returned from his service in the plantations and in the military in 1990 to continue his philosophy and theology studies at the Saint Joseph Scholasticate. He was ordained on September 6, 1997 and professed his final vows on July 23, 2003.
Between 1996 and 2002, Fr Mam held various positions as Superior, Ministry Coordinator, Candidates' Director and Acting Pastor. From 2004 to 2006, he studied at the East Asian Pastoral Institute in the Philippines where he finished with a master's degree in Pastoral Study.
Upon his return, he served as Assistant to the Rector of the Saint Joseph Scholasticate and Dean of Philosophical and Juniorate Studies.
In 2010, he became Acting Superior of Epiphany Community and Acting Pastor of the Epiphany Parish in Ho Chi Minh City, and five months later became Rector of St Joseph Jesuit Scholasticate, his last position prior to being appointed Provincial.
He was formally installed on December 8, 2016.  Fr Vincent Pham Van Mam (Fr Mam) SJ succeeded Fr Joseph Pham Thanh Liem (Fr Liem) SJ who served as Vietnamese Provincial for the last six years.